Yields: 2 | Prep Time: 10Min ~ Cooking Time: 15Min | Difficulty Level: Easy
Purists probably will get angry about this vegetarian version of carbonara, but I have to say it: I really do love it, especially during summer! Instead of "guanciale", I used the courgettes, which cook in a fry pan for few minutes. Then, the creamy part: beaten egg with ground black pepper and grated cheese. Today, I will be more revolutionary because I'll add to the egg mixture some saffron, for a yellow touch!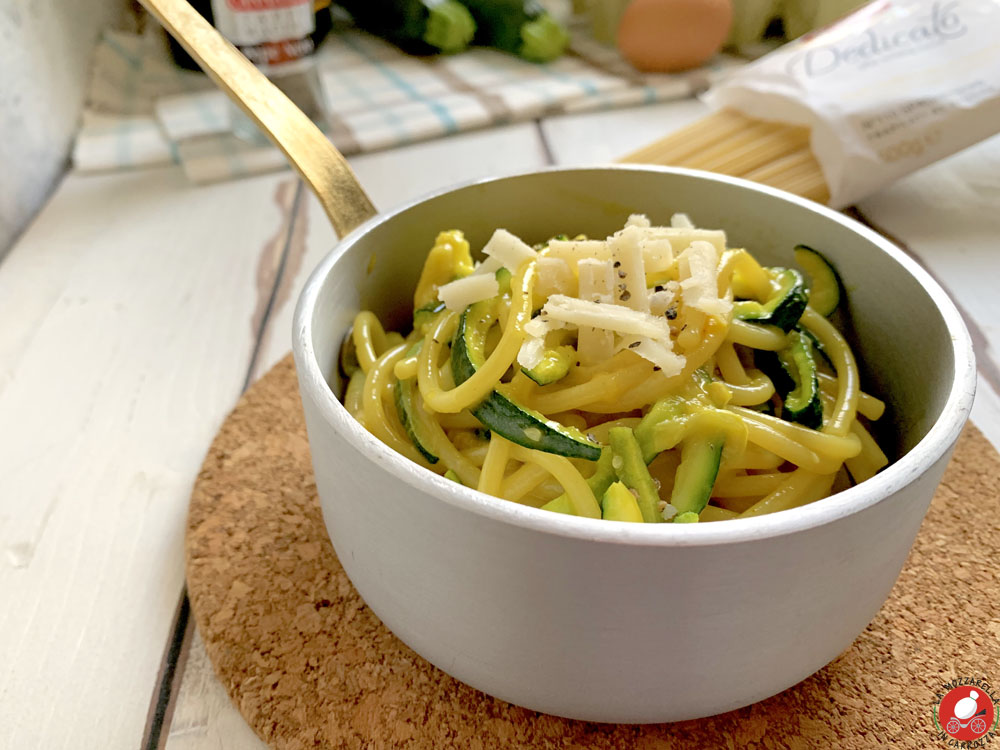 - Dice the zucchini into cubes or lengthwise and stir fry in a frying pan with the garlic clove until tender.

- Cook pasta according to the packaging directions in salted boiling water.

- Meanwhile Beat the eggs with the saffron, the cheeses, the grounded black pepper and a pinch of salt in a large bowl.

- Drain pasta al dente by holding some of its cooking water and pour into the pan with the zucchini, cooking for a couple of minutes. Immediately, toss the spaghetti into the egg and cheese mixture, adding two Tbsp of pasta cooking water until the consistency becomes creamy.

- Serve immediately, with grating some Parmesan cheese and pepper on top.