Yields: 20 | Prep Time: 1Night ~ Cooking Time: 15Min | Difficulty Level: Medium
Semi sweet panini, perfect to fill with ham, cheese, vegetables. Try their sweet version too with jam or chocolate cream.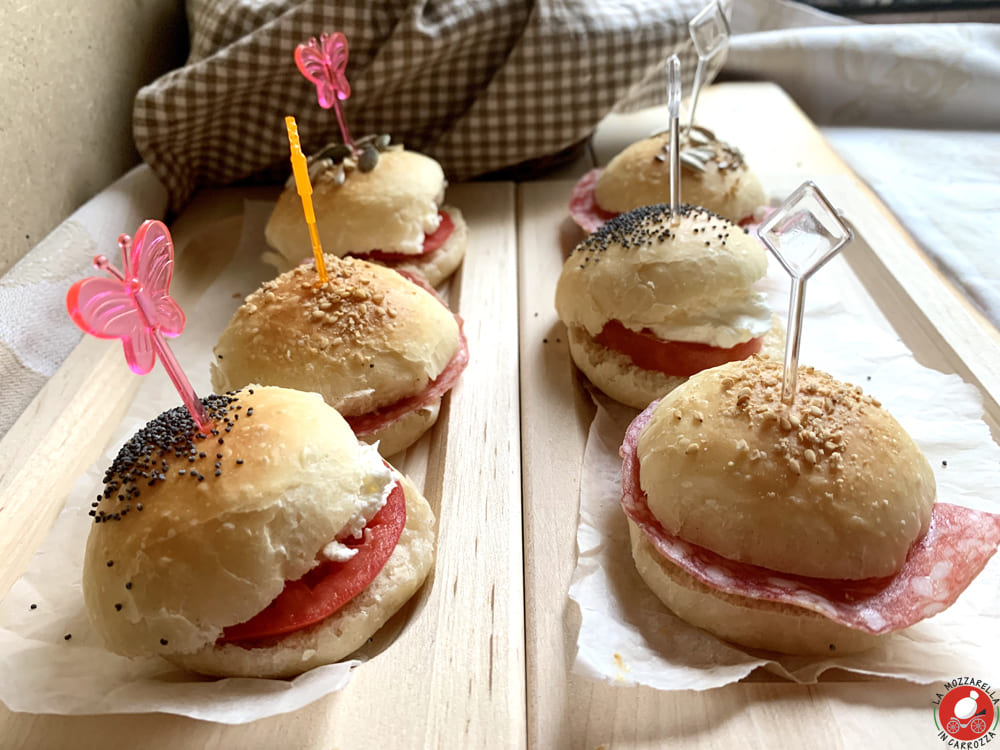 - H7 PM Mix the flour with the yeast and the sugar. Stir in the water and the milk and combine all the ingredients with a spoon.

- Add the salt and the softened butter, diced into cubes. Knead to incorporate it.

- Cover and let chill. Don't mind if it is sticky.

- Thirty minutes later stretch and fold the dough. Cover and let chill again. If necessary, repeat the passage of the folding, until the dough is smooth and elastic.

- Let chill 2 hours then put in the fridge overnight.

- H8 AM Take the dough out of the fridge and put on a floured working surface. Divide the dough into 30g pieces and make about 20 little balls.

- Arrange over a baking tray lined with parchment paper and let them double in size.

- After 60 minutes brush the surface of the panini with some milk and decorate with the seeds.

- Bake at 180 degrees for 15 minutes, until slightly golden.