Yields: 11 Brioches | Prep Time: 1Night ~ Cooking Time: 20Min | Difficulty Level: Medium
I've made many recipes of brioche and pan brioche too, always preferring those without butter or eggs. This time I choose the classic buttery brioche, flavored and very fluffy. I choose high quality ingredients, such as stone-ground flour, Italian butter and organic eggs. They make the difference, trust me. You can store this sweet brioche for 2 days, covered with plastic wrap.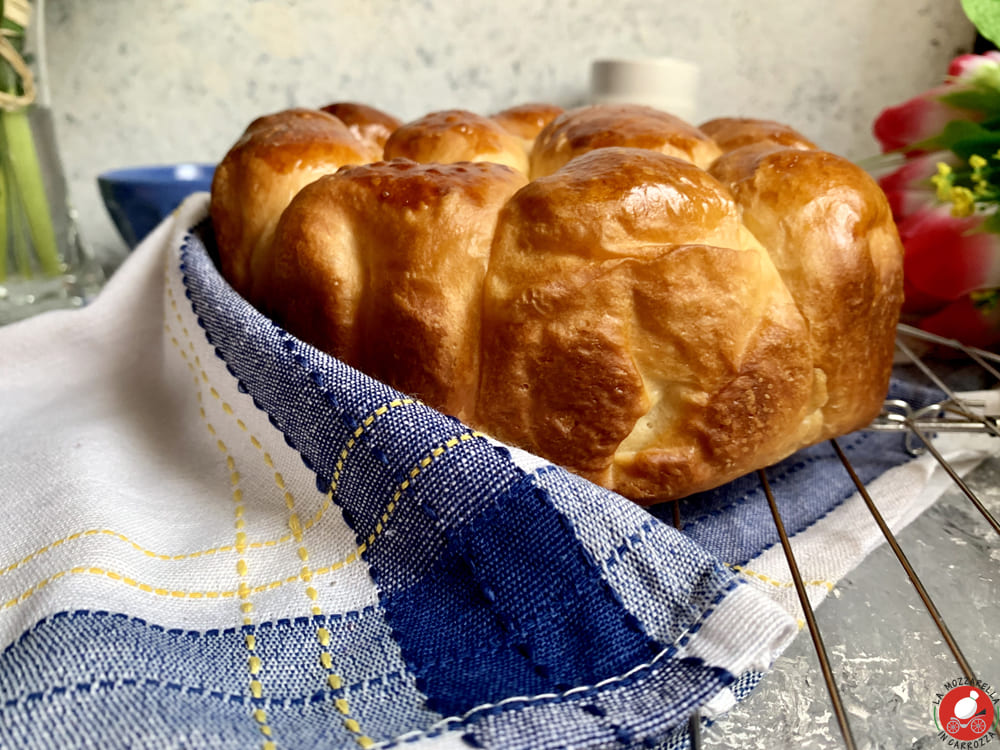 - Whisk the flours with the yeast and the orange zest. Add sugar then the warm milk. Stir with a spoon.

- Beat the egg and add to the dough. Knead and let chill 15 min, meanwhile take the butter out of the fridge.

- Dice the butter and add to the dough, one cube at a time, kneading constantly, adding another cube when the previous one is incorporated completely.

- At this point, your dough appears sticky and not combined. Be faithful, cover and let it chill for about 15 min. Start Kneading, folding the external edges to the center. Chill again and repeat these passages until you will be satisfied. I repeated them 5 times.

- Once ready, place your dough into a cleaned bowl and cover. Let it rise overnight.

- Next morning, shape the dough into little balls of 40g each and Arrange them in a a round baking tray.

- Let rose until they are doubled in size. Brush with a beaten yolk and bake at 180 degrees for about 20 min. Cool before serving.