Yields: 6 | Cooking Time: 24h Maturation + 15Min oven baking | Difficulty Level: Medium
Imagine a white cloud, those that you can see when sky is blue and clear. Those clouds you would dive into because look like whipped cream. This vanilla brioche reminds to them, so fluffy and light as a plume! Try it at breakfast with a thin layer of jam and your day will be great!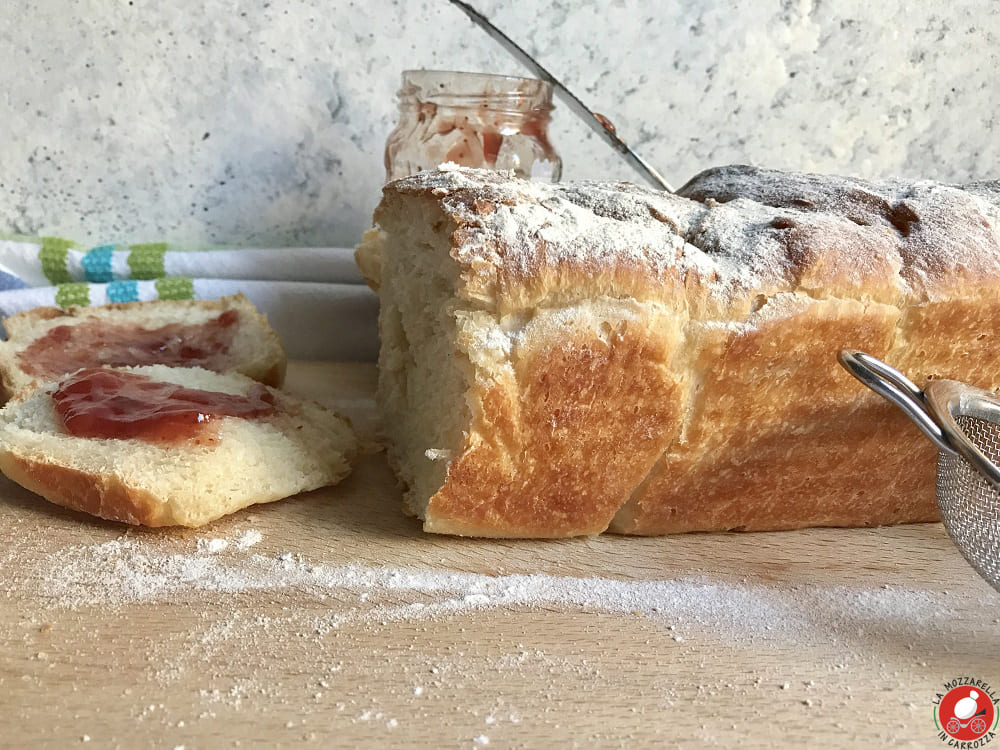 - Let's start with the water roux: in a small sauce pan whisk the water and the flour together and put in the heat. Stir using a whip until the mixture becomes elastic and chewy. Let it cool.

- In a large bowl mix the flour, yeast and sugar. Add the warm milk and the vanilla seeds.

- Add Water roux, the oil and the pick of salt. Start kneading until the dough will be smooth and elastic. Cover and let it rise until it is doubled in size.

- Cut the dough into 3 pieces, roll each piece into the same length and create your braid. Place it into a plum cake pan, lined with baking paper. Cover and put in the fridge.

- Next morning take the braid brioche out of the fridge and let it chill for about 1-2 hours. Brush the surface with a Yolk or some milk.

- Bake at 180 degrees for about 20 min. Before cutting into slices let it cool.