Yields: 20 | Cooking Time: 15Min | Difficulty Level: Medium
We all know these chunks of chicken breast, crunchy and delicious. I always try to find healthier recipes, especially when I cook for my children. These nuggets are oven baked but they are as tasty as the fried ones!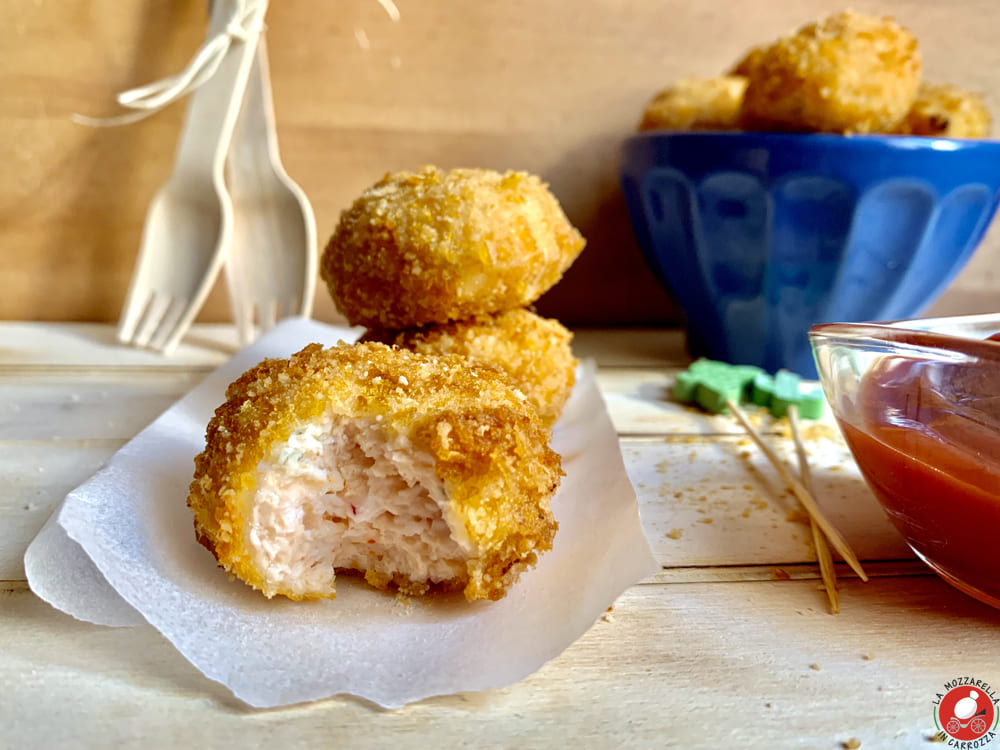 - Cut the chicken breast into small pieces and put in mixer with the white bread, the egg white, a pinch of salt and the teaspoon of paprika. Mix until blended.

- For the batter, stir the flour and the water until smooth. The consistence should be not too liquid.

- Pick up little balls of meat and shape the nuggets.

- Dip Nuggets into the batter then coat them into the breadcrumb, cornflakes and grated cheese mixture.

- Arrange Nuggets on a baking tray lined with parchment paper and season with Extra Virgin olive oil. Bake at 200 degrees for 15 min.