Yields: 4 | Cooking Time: 30Min | Difficulty Level: Easy
These involtini are really tasty and "unusual" thanks to the balsamic vinegar, which gives them a particular bitter sweet flavor. Eat them with roasted potatoes or with a salad of arugula and cherry tomatoes for a light meal and... Enjoy!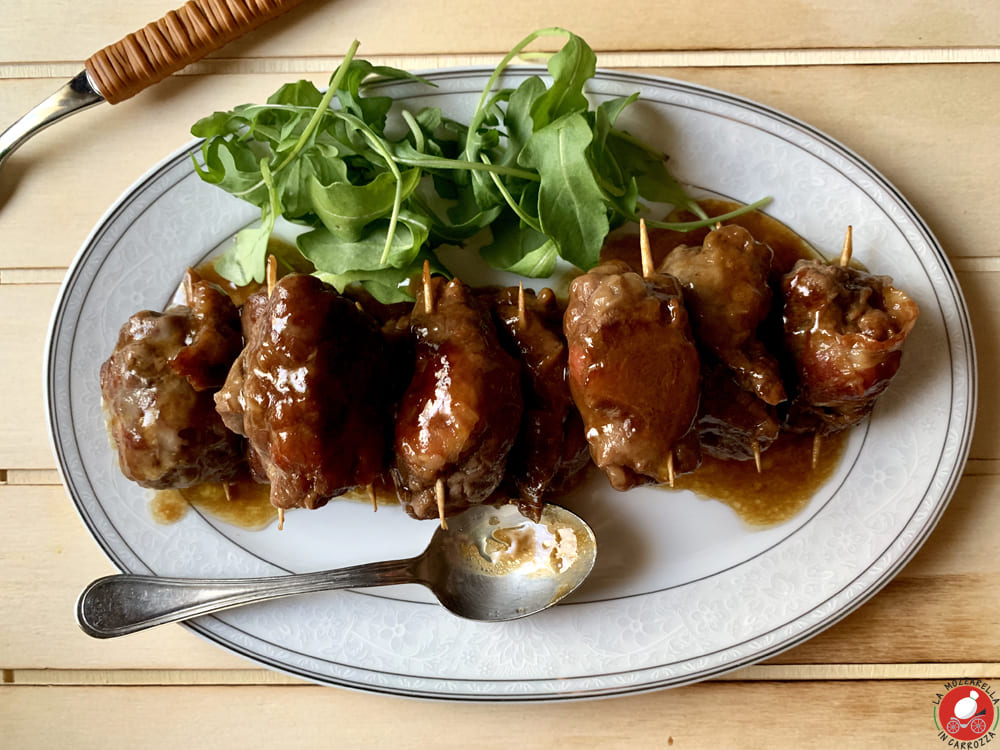 - Lay the beef slices on a cutting board and place over each of them one slice of bacon and one teaspoon of grated cheese.

- Roll up tightly then secure with some toothpicks. Dredge each beef roll in flour to coat lightly, then put in a large pan with some extra Virgin olive oil and brown on all sides.

- Add the balsamic vinegar and one glass of hot water, cover and simmer until the meat is tender and the sauce thickened.