Yields: 4 | Cooking Time: 2H | Difficulty Level: Medium
I still remember my first beef roasted: it was dry and tough, literally disgusting! Than, after several attempts, I finally understand the secret. Actually the secrets are two: use the right cut of meat and cook it slowly. Let's try!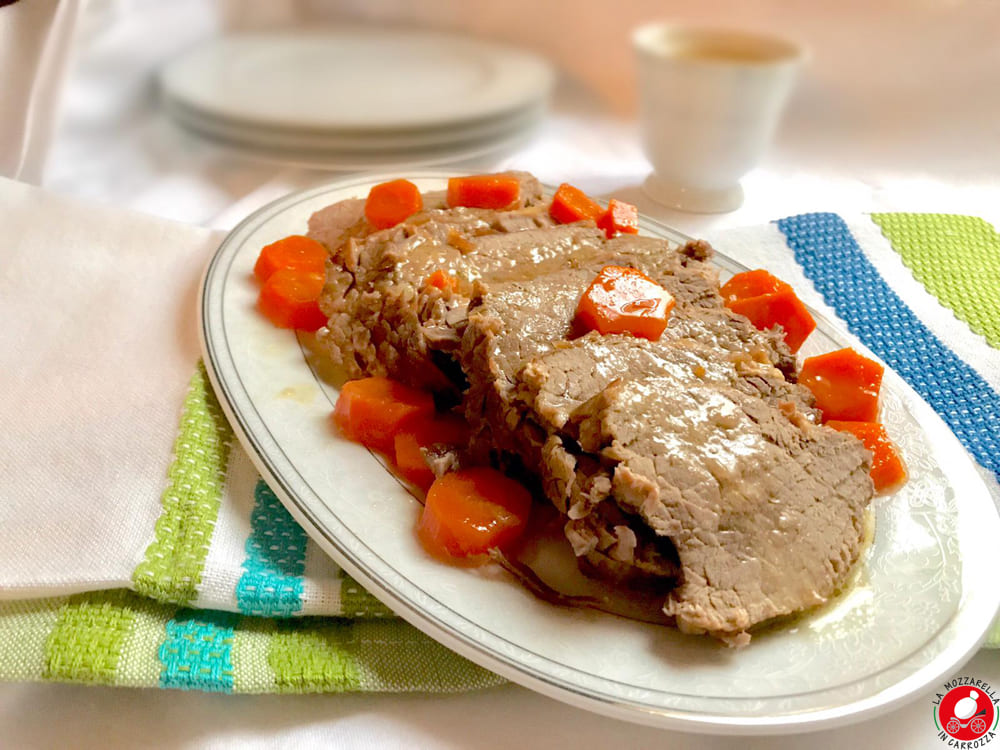 - Flour the meat before browning it on all sides in extra virgin olive oil.

- Once browned the meat, simmer with white wine until reduced, than add the carrots and the onion (chopped before), the celery and the bay leaf.

- Pour some hot water covering the half of the meat, than turn down the heat.

- Add salt and keep pouring hot water if necessary.

- After the first hour, press the meat with your finger. If it is still tough, keep cooking it. On the contrary if tender and soft let the sauce thickening and turn off the heat.

- The beef roast should rest before cutting it into slices. Put them on a large dish and pour on them the sauce.