Yields: 4 | Prep Time: 20Min ~ Cooking Time: 10/15Min | Difficulty Level: Medium
Cordon Bleu are very easy to make and you can also prepare them in advance and freeze (if the ingredients are fresh). Here some tips:

- I choose to bake my Cordon Bleu but if you want you can fry them using peanut oil.

- Use veal meat rather then chicken.

- Stuff your Cordon Bleu with scamorza cheese instead of Sottilette.

- Season the coating with aromatic herbs and mix the breadcrumbs with some ground nuts or ground grissini.

Another tip to make perfect cordon blue is using very thin slices of meat and coating them very well so that the filling will not exit.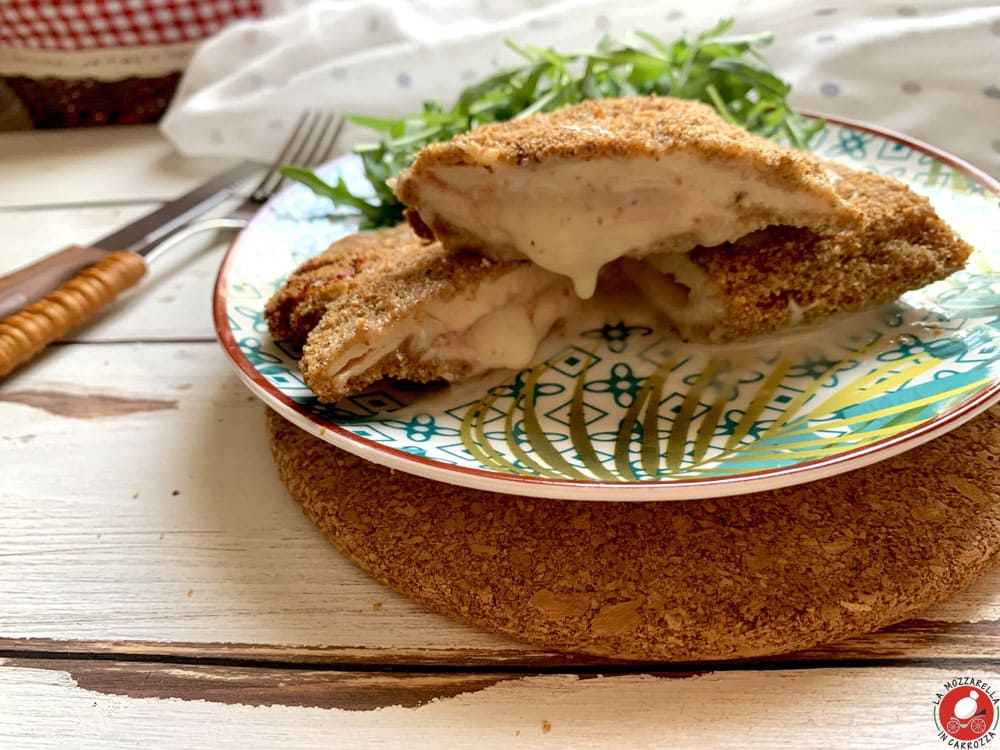 - Take 4 slices of chicken breast and put over it one sottiletta cheese and one slice of ham.

- Place the other slices of meat over them and press to close well.

- Beat Eggs with a pinch of salt and dunk each Cordon Bleu in it. Then, coat with breadcrumbs.

- Arrange the Cordon Bleu on a baking tray lined with parchment paper and sprinkle some oil on top. Bake at 200 degrees for about 15-20 min until golden brown.