Yields: 2 | Cooking Time: 1.30H | Difficulty Level: Medium
Imagine you desire something healthy and so yummy for dinner. Something that can be cooked in advance and served by taking it out from the fridge few minutes before. Something can be a main dish if you add some Venere black rice or basmati one. I think this recipe is what we need. Let's cook it!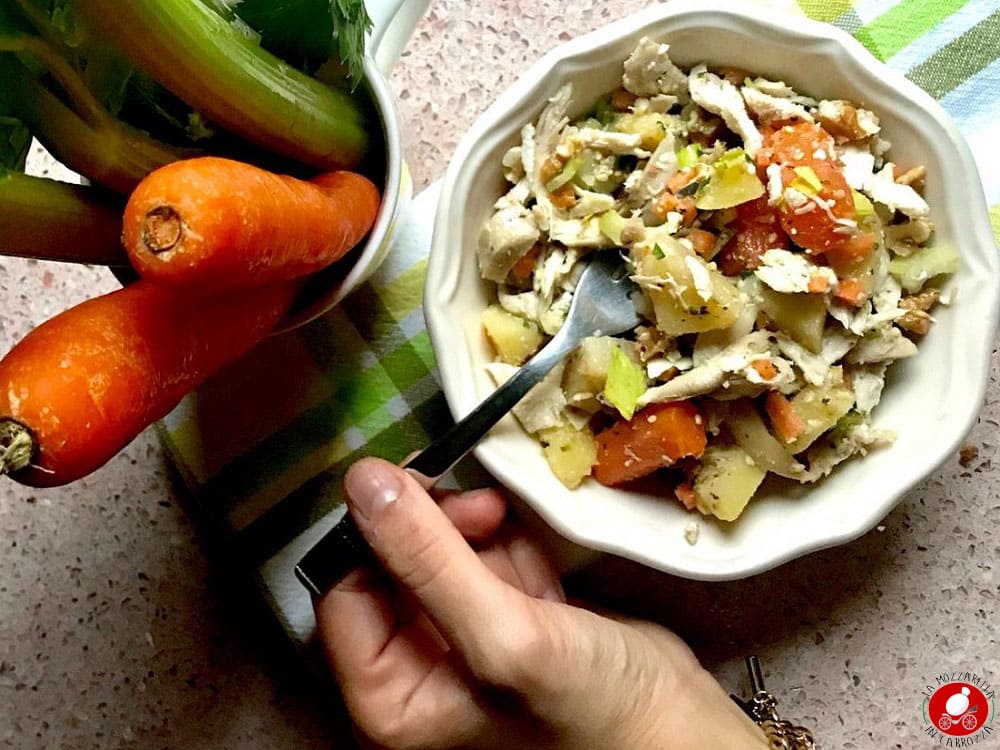 - Let the cockerel boil starting from salted cold water.

- Cook it till its meat becomes tender, than let it warm in its stock.

- Once cooked, remove all the bones and cut the meat into strips.

- In the meantime cook the potato too and dice it. Prepare the vegetables, the carrots and the celery, slicing them as you prefer.

- Chop the walnuts and the bread you toasted before.

- Put all the ingredients together and season the salad with gomasio, extra vergin olive oil, salt, pepper and the chopped parsley.

Serve it warm or cold.