Yields: 2 | Prep Time: 5Min ~ Cooking Time: 20/25Min | Difficulty Level: Easy
This recipe is delicious, I'm sure that even those who don't like fish, will love it. You can eat With some toasted bread to make "scarpetta" or with pasta as well. The sauce is simply tasty and delicious.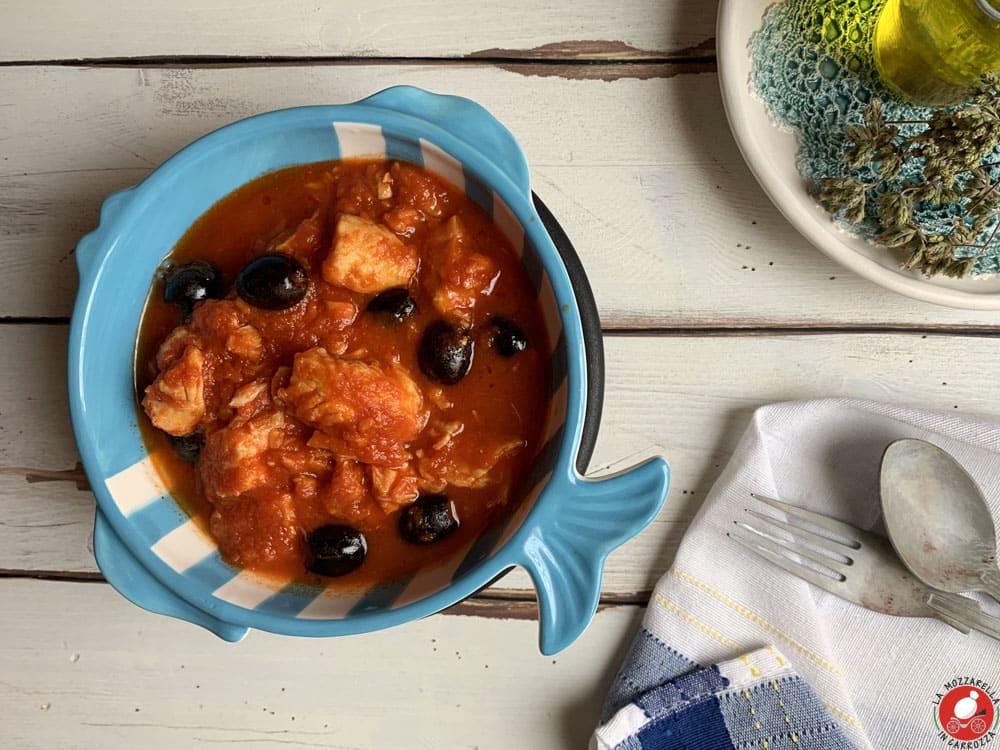 - Make the sauce: Heat the garlic clove in some EV Olive oil. When it starts to stir fry, remove it. Pour in the sauce, add a glass of water and a pinch of salt. Cover and let it simmer for 5 min.

- Meanwhile, cut the hake into small pieces and make sure there are no bones. Add to the sauce and cook for about 20min.

- When it is almost ready add the olives and season with some oregano. Don't overcook the hake to preserve its consistency.