Yields: 2 | Cooking Time: 20Min | Difficulty Level: Easy
I love eating salads even in winter: they're easy to make and sometimes they can also be a main dish. I usually choose the ingredients laying in my fridge e.g. leftovers, vegetables, different varieties of cheese. Then, I always add some dry fruits like walnuts or pine nuts to give crunchiness. Try it with the ingredients you have at home or those you like the most!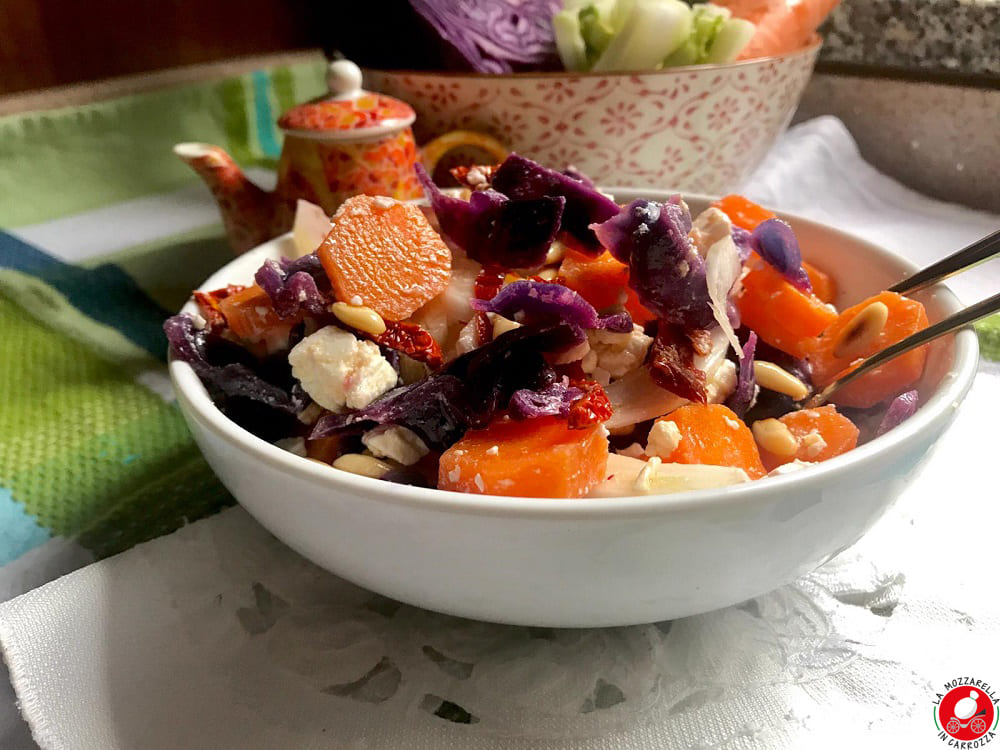 - Peel the carrots and cut them into rounds. Boil for 5 minutes, drain and set aside. In the same water cook the purple cabbage (cut into strips) for 5 min. Drain and blanch it plunging into the cold water to keep its colour bright.

- Toast the pine nuts in a pan. Meanwhile cut Fennels into very thin slices, chop sun dried tomatoes and crumble feta cheese.

- Put all the ingredients In a large bowl, season with extra virgin olive oil, balsamic vinegar and serve. I don't add salt because sun dried tomatoes and feta cheese give the salad the right sapidity.