Yields: 2 | Prep Time: 60Min ~ Cooking Time: 30/40Min | Difficulty Level: Medium
We all know how to make roasted chicken, a typical dish of Sunday's lunch and festivities. Both adults and children love it, especially if it served with potatoes. Today, I would like to give you my personal recipe together with some tricks so that the chicken won't be too dry. Potatoes are important too: they should be soft inside and crunchy on the outside. Here my tips!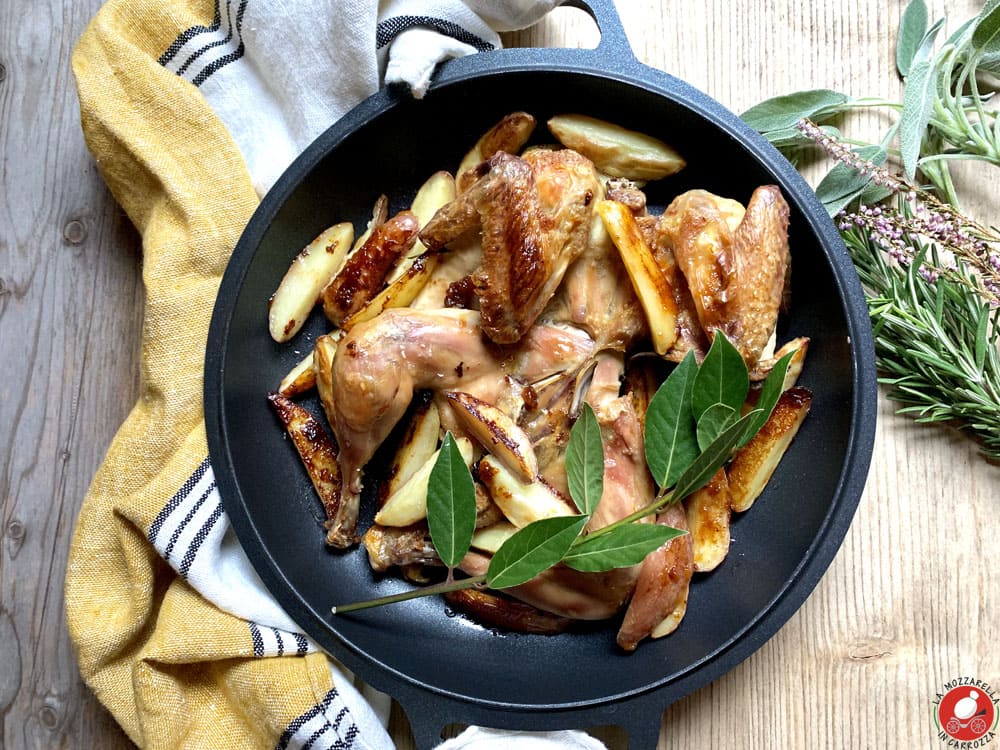 - Mix oil, wine and aromatic herbs. Remove the skin from the cockerel and plunge into the mixture. Let's marinate turning it over at least once.

- Rinse the potatoes and cut into 4. Cook in boiling water for 3minutes, drain and let cool.

- Arrange the cockerel over a baking tray, season with EV olive oil and salt. Bake at 200g for about 5 minutes then add some wine and fresh aromatic herbs (rosemary, thyme...).

- Add the new potatoes, arranging them all around the cockerel. Bake for about 30 minutes, until everything is golden and crunchy.