Yields: 2 | Prep Time: 10Min ~ Cooking Time: 20Min | Difficulty Level: Easy
I really do love eggplant! They are delicious in every recipe, from the lightest one (e.g. grilled eggplants with fresh mint and cherry tomatoes) to the yummiest versions (e.g. eggplants parmigiana). Today I've made the stuffed eggplants, which are nice to see as well, aren't they? Let's cook them together!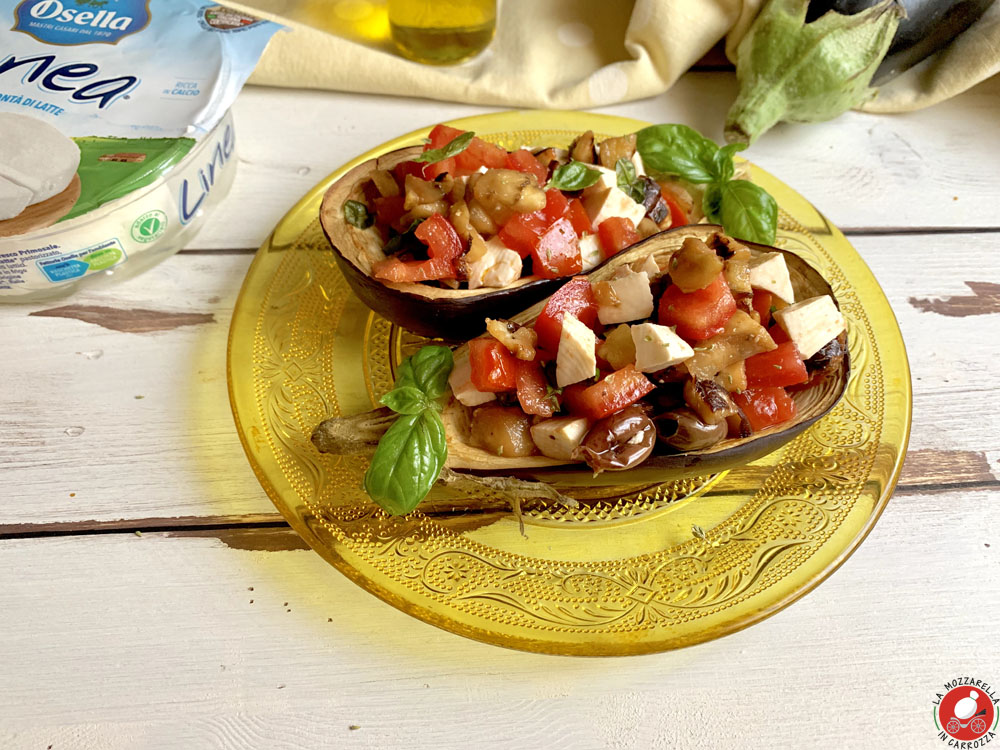 - Rinse the eggplant and cut it in half, scooping out the center. Place the scooped out eggplant halves on an oiled baking dish and bake at 180 degrees for about 20min.

- For the filling: cut into small cubes the internal part of the eggplant and stir fry in a small pan until soft. If you like add one garlic clove.

- Cut the tomatoes, the primosale cheese and mix together. Add the olives, the cooked eggplant, the fresh basil leaves and stir to combine. Season with extra Virgin olive oil and salt.

- Fill the cooked scooped-out eggplant halves with this mixture and chill in the fridge for about one hour before serving.