Yields: 3 | Prep Time: 15Min ~ Cooking Time: 20/30Min | Difficulty Level: Easy
Stuffed peppers may be considered a main course but in my family we usually serve them after pasta and sometimes also as an appetizer! You can choose to fill peppers with your favorite ingredients, for example, today, I've filled them with my polpette mixture and some mortadella to add more taste. Let's make them together!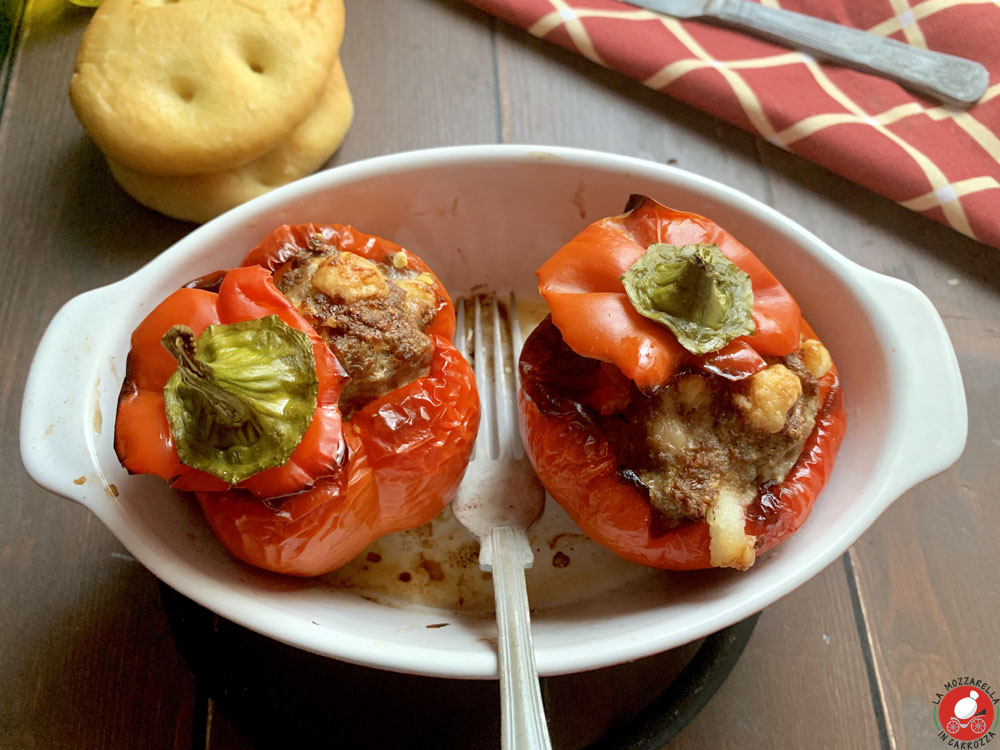 - Rinse the peppers and cut the upper extremity with a knife, setting it aside. Remove the internal seeds and season with a pinch of salt.

- Make the filling: cover the bread with the milk and let until soft and wet. Squeeze to remove the excess milk and add to the ground meat.

- Add the other ingredients, so the egg, the Parmesan, the zucchini, the mortadella cut into small pieces, the copped parsley and a pinch of salt.

- Fikl the peppers and, if you like, and some cheese like scamorza in the middle. Arrange them in a baking tray, cover with their "lids" and season with some ev olive oil.

- Bake at 180 degrees for about 30minutes, until Peppers will browned and roasted.