Yields: 16 | Cooking Time: 15Min | Difficulty Level: Easy
In my fridge was laying some Turkey breast steaks and I want to make something really good and yummy with them. I immediately think about meatballs, because what is more tasty than meatballs? Probably crunchy meatballs with a soft and tender heart. Try them!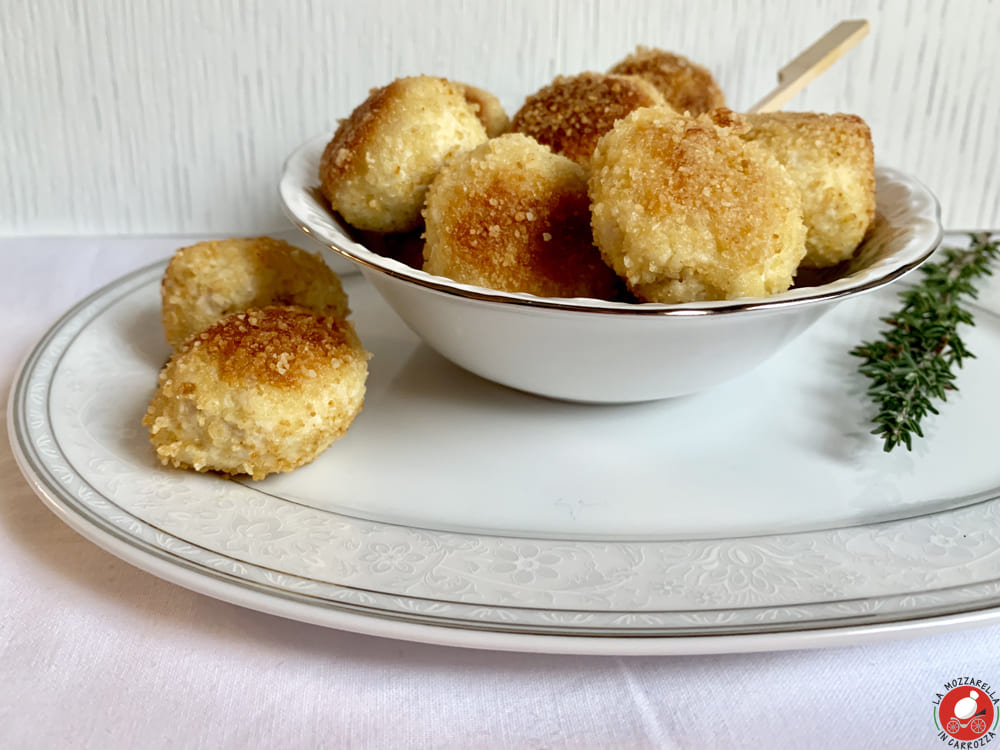 - Cook the turkey steaks in a pan, without browning them too much. Add salt and put on dish to cool.

- Put the meat, the ricotta, the grated cheese, the egg and the parsley in a mixer. Add salt and pepper. Mix until everything is combined.

- Transfer in a large bowl and add 2-3 tablespoon of breadcrumbs. Shape into meatballs and roll in the breadcrumbs.

- Heat Extra Virgin olive oil in a large pan and gently stir fry the meatballs, browning them on each side.

Serve immediately!