Yields: 4 | Cooking Time: 2h | Difficulty Level: Easy
Usually, the stew is made with beef or veal meat. Here, thanks to the turkey meat, it will be much more light and delicate. Being tender, the Turkey meat, together with the potatoes, make its own cooking sauce so creamy that you absolutely have to mop up you plate with bread.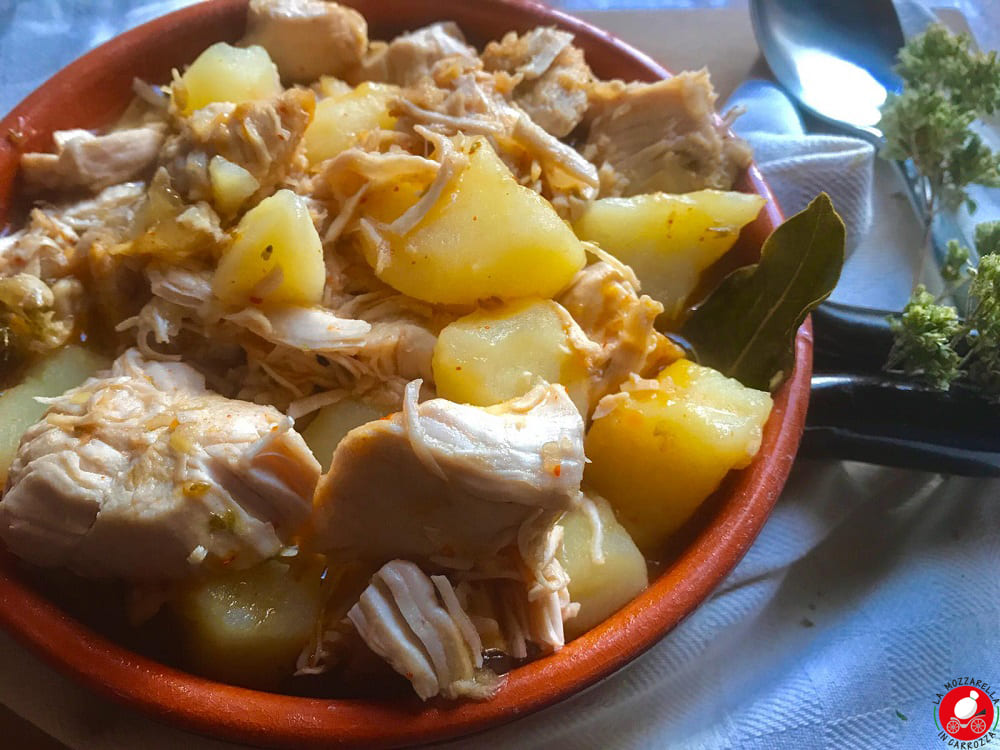 - Flour the meat before browning in a large casserole with some extra virgin olive oil. Add the onion, the celery and the carrot and stir-fry for few minutes.

- Add tomato sauce, the bay leaf and cover with some hot water/broth. You should not immerge the meat into the liquid. Cover and simmer for about 1 h.

- Peel and cut the potatoes into cubes, put them into the casserole together with the salt.

- Add a bit of water/broth and cook until potatoes are soft and the sauce is thickened and the liquid is evaporated. If you want, smash some potatoes with a fork for a creamier sauce.