Yields: 2 | Cooking Time: 15Min | Difficulty Level: Easy
I love artichokes in this recipe because it is fresh and tasty, perfect as a starter served with some slices of Parma ham, for example. Use very fresh artichokes with the thorns as they are more tender.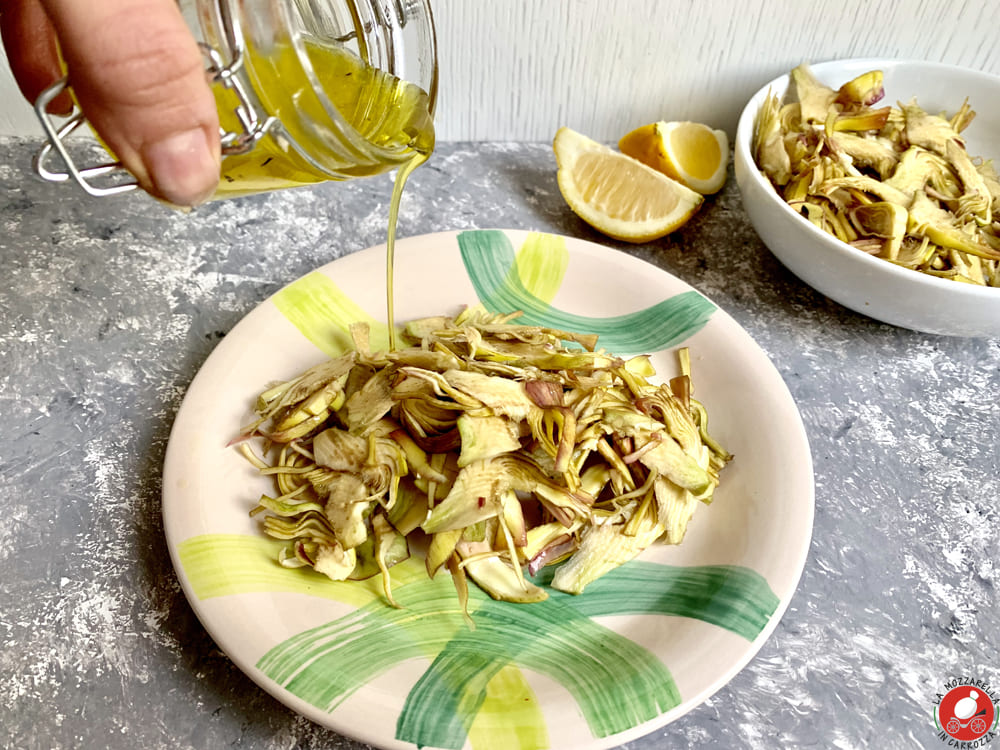 - Clean the artichokes pulling off the darker, rough leaves. Cut off the top of each artichoke, slice into two halves and scoop out the fuzzy and spiky inner choke. Cut each half into very thin slices and drop them into a bowl of water and lemon juice (or vinegar) to prevent discoloration.

- Make the citronette: in a small glass combine the lemon juice, the salt and the pepper. Whisk in oil to emulsify.

- Rinse the artichoke slices and dry with some paper towel. Place in a bowl and season with the citronette.

- Stir to combine all the ingredients and serve adding the grana cheese shavings on the top.