Yields: 8 | Prep Time: 10Min ~ Cooking Time: 5Min | Difficulty Level: Easy
Summer is a wonderful season if we think about summer foods: my favorite are zucchini, which are clear, tender and tasty during this season. There are lots of recipes with zucchini, today I've used them to make a very delicious starter, with bacon and melted cheese. My aunt gave me the instructions and now I want to share it with all of you.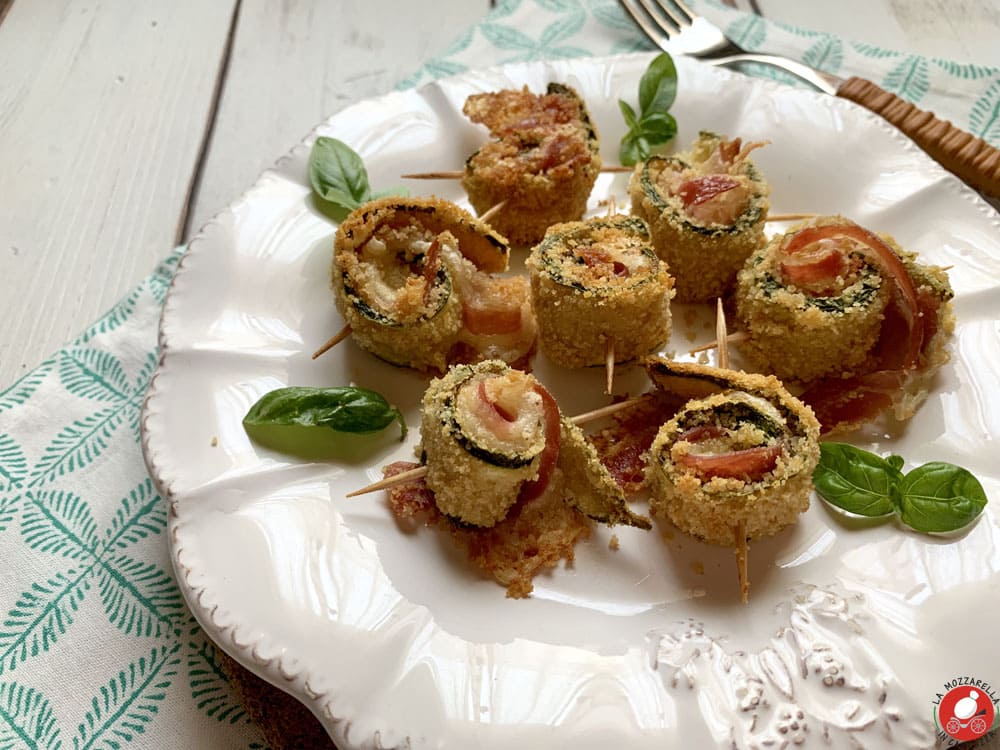 - Remove the extremities of the zucchini. Cut 8 thin slices lengthwise and brush with extra Virgin olive oil each side. Coat witg bread crumbs and bake at 180 degrees for about 5min, then let cool.

- Put over each zucchini slice the pancetta and the cheese. Roll them tight and secure with a toothpick.

- Arrange the rolls over a baking tray lined with parchment paper and bake until the cheese is melted.