Yields: 2 | Prep Time: 15Min ~ Cooking Time: 3Min | Difficulty Level: Easy
Eggplant pizzette is a tasty starter that is very quickly and easy to make. You can grill the eggplant before so you just have to add the tomato sauce and the mozzarella cheese when you decide to eat them. So yummy!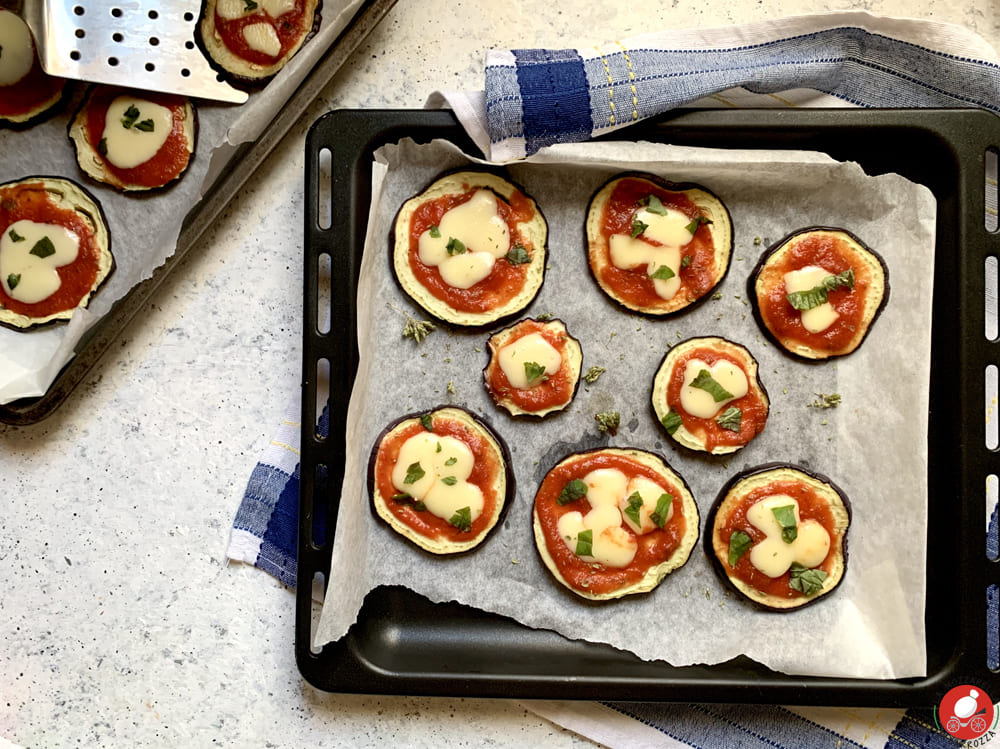 - Rince the eggplant and remove the extremities. Cut into 1cm slices and grill onto a very hot pan.

- Let Cook, meanwhile season the tomatoes sauce with Extra Virgin olive oil, salt and oregano. Cut the mozzarella into cubes.

- Lay the eggplant on a baking tray lined with parchment paper and top with a tablespoon of tomatoes sauce. Add also some mozzarella cubes.

- Bake at 200 degrees until mozzarella is melted.

Serve with fresh basil leaves.