Yields: 20 | Cooking Time: 15Min | Difficulty Level: Facile
Eggplant polpette are an appetizing finger food that you can also taste with some dressing, like mayo or ketchup (our favourite!). It's very easy to make them, but be careful: it's easy to finish them all as well!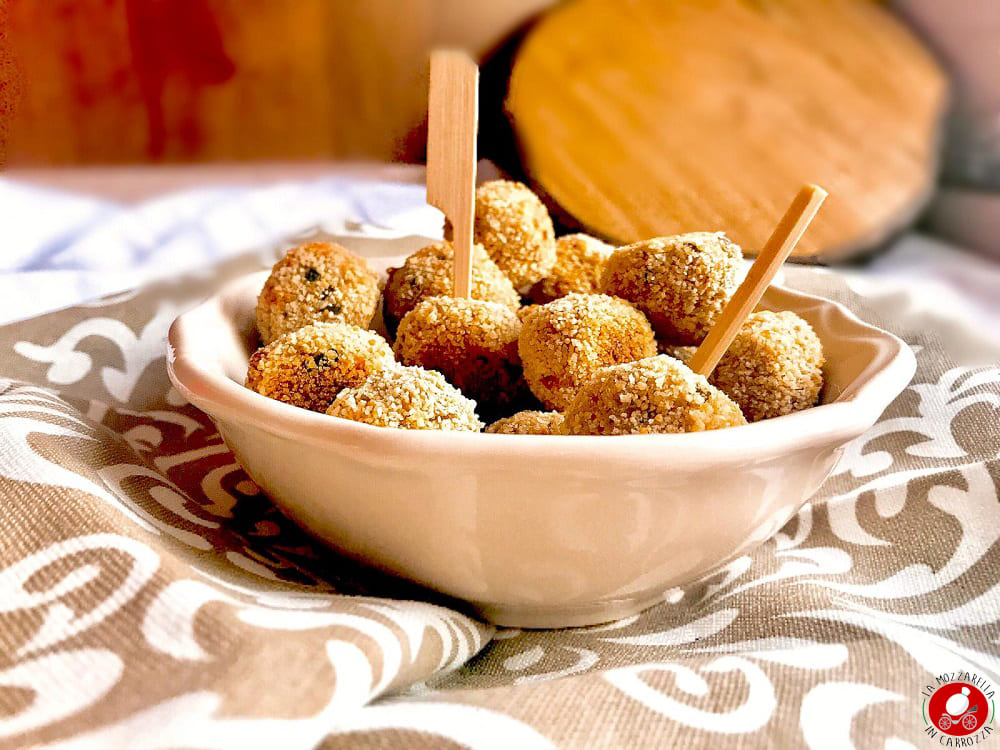 - Slice the eggplant in half lengthwise, put the two halves on a baking tray and use a fork or a knife to prick the pulp.

- Heat the oven to 200 degrees and place the eggplant in it. Cook it till it has become soft, it will take about 20-30 min.

- Cool the eggplant, than use a spoon to pull the pulp out. Press it to remove the excess water.

- Put together the eggplant pulp, the beaten egg, the grated cheese and the breadcrumbs: the mixture should not be too sticky. Add a pinch of salt and pepper, the mint and the parsley.

- Shape it into little balls and roll them into the breadcrumbs.

- Put the eggplant polpette on a baking tray and sprinkle with some extra virgin olive oil.

Place it into the oven (200 degrees) and cook them till they are golden.