Yields: 25Pizzette | Prep Time: 1Night + 1h in Backing ~ Cooking Time: 10Min | Difficulty Level: Medium
Pizzette is a typical Italian appetizer made with the pizza dough. In this case I add some plain yogurt to make pizzette fluffier and softer. The final result is incredible! They are perfect for a brunch or for the happy hour but I would eat them at breakfast, lunch and dinner as well!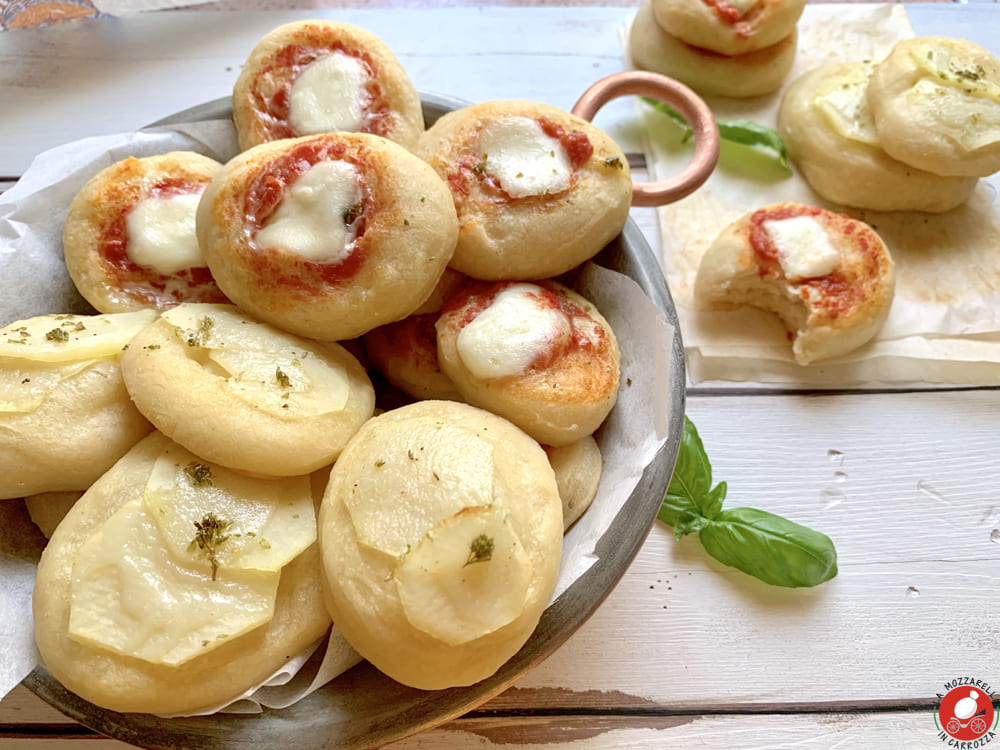 - 8PM Put the flour together wit the yeast. Add water and yogurt and stir with a spoon.

- Pour in the oil, add the salt and knead using your hands until everything is combined. Cover and let chill 30min.

- After the chilling time, knead again the dough, repeating this passage until it is smooth and elastic.

- 9PM Shape the dough into a ball, cover and let rise overnight.

- Next morning roll the maturated dough out in a rectangle and use a round cutter to make many circles. Arrange them over a baking tray lined with parchment paper, cover with a cleaned cloth and let rise 30min.

- Meanwhile prepare the ingredients you want to make on your pizzette: for me, Margherita and potatoes chips pizzette.

- Once doubled in size season the pizzette with the ingredients chosen. Bake at 180 degrees for about 10 min. Don't over cook them, they should remain pale if you want fluffy and soft pizzette.