Yields: 2/3 | Prep Time: 30Min ~ Cooking Time: 20Min | Difficulty Level: Facile
I confess: I didn't like friggitelli so much. I've always preferred red or yellow peppers. I bought them because, you know, I like changing idea. Filled with ricotta, fried in the fry pan and today, in a baked pie.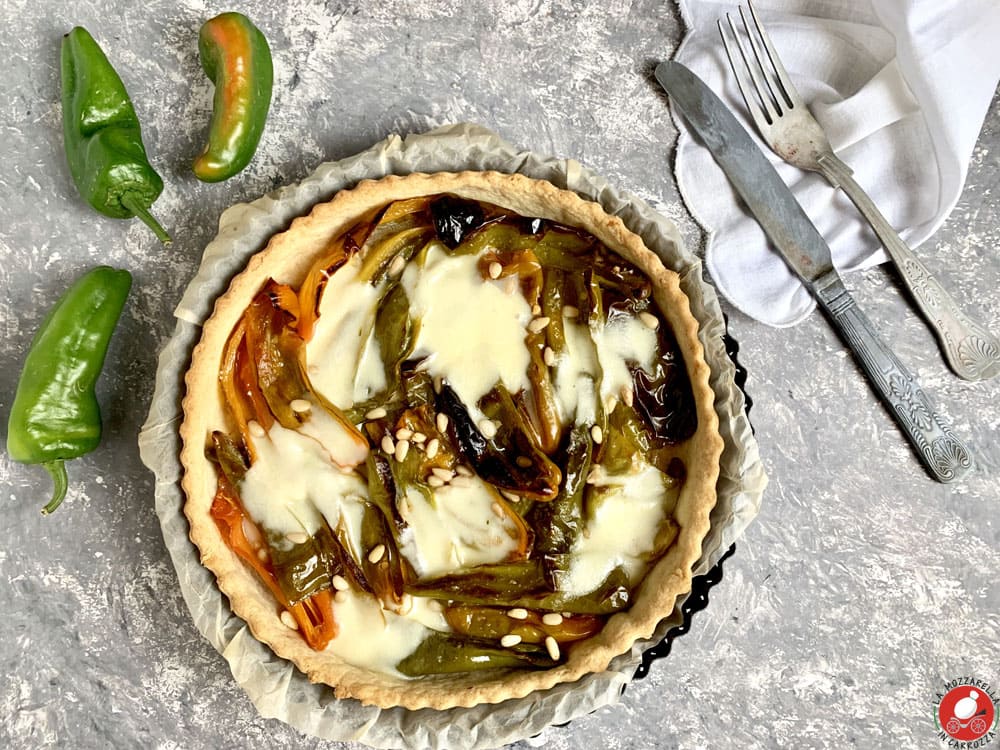 - Roll out the pâte brisé over a round baking tray (20cm diameter). Place a sheet of parchment paper on top then fill with some dry legumes to weigh it down. Cook at 180 degrees for 10minutea.

- Meanwhile rinse and Cut into two halves the friggitelli, removing the seeds. Stir fry them over a medium heat with a garlic clove. Season with a pinch of salt. Don't over cook!

- Take the baking tray out of the oven, remove the dry legumes and fill with the friggitelli. Bake until they become slightly golden brown.

- Cut mozzarella into slices and dry with with some kitchen paper. Arrange over the friggitelli and add some peanuts on top.

- Bake 2 minutes, and if you like, serve with some crumbles of toasted tarallo on top.