Yields: 8 | Prep Time: 25Min ~ Cooking Time: 20Min | Difficulty Level: Easy
These croissants are a perfect appetizer! Very easy and quick to Make! The sweetness of pumpkin really balances the savory flavor of gorgonzola, a cheese that not everyone loves! If you prefer, use stracchino or scamorza. And, for a "smoky" touch, add some speck cubes... Simply irresistible!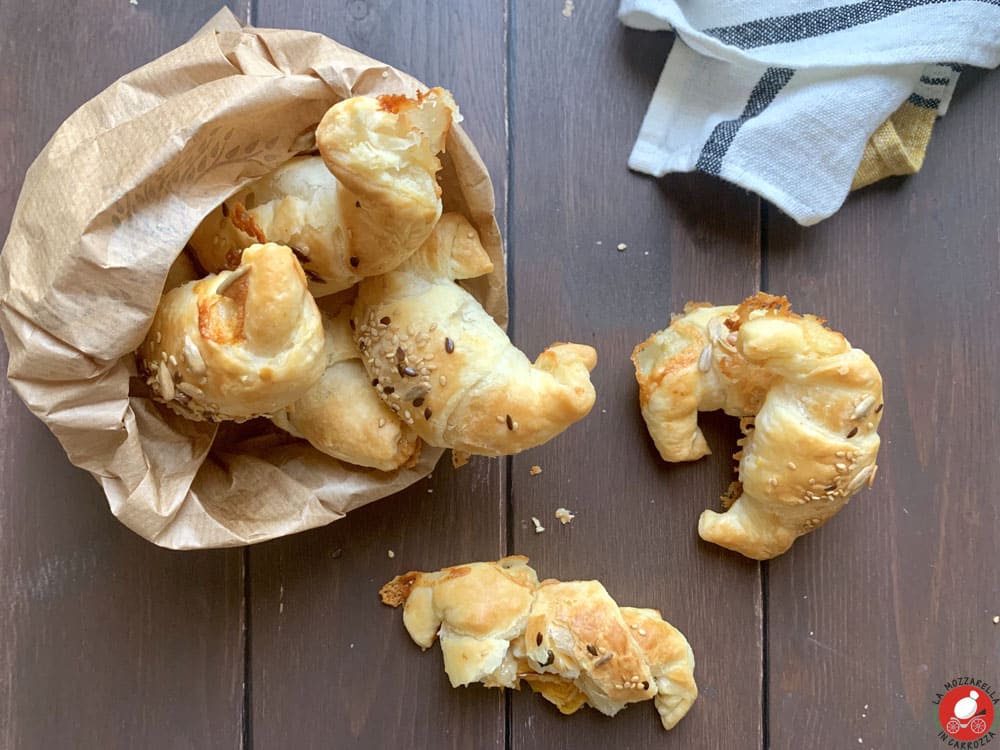 - Cut the pumpkin into thin slices and arrange them over a baking tray lined with parchment paper. Season with EV olive oil, salt and sage leaves. Bake at 200degrees until soft.

- Make 8 triangles from the puff pastry sheet and fill each triangle with two slices of pumpkin and a piece of Gorgonzola. Sprinkle with some grated cheese and shape into a croissant.

- Brush the croissants with milk and garnish with a mix of Swedes. Bake at 200degrees for about 20min, until golden.