Yields: 5 Cordon bleu | Cooking Time: 10Min | Difficulty Level: Medium
Pumpkin is a very versatile ingredient: it's good into the soups, perfect with rice and so yummy in these cordon bleu. I was pretty skeptical about them at the beginning, but I have to say that they are amazing! Let's give a chance to our doubts, it might be worth!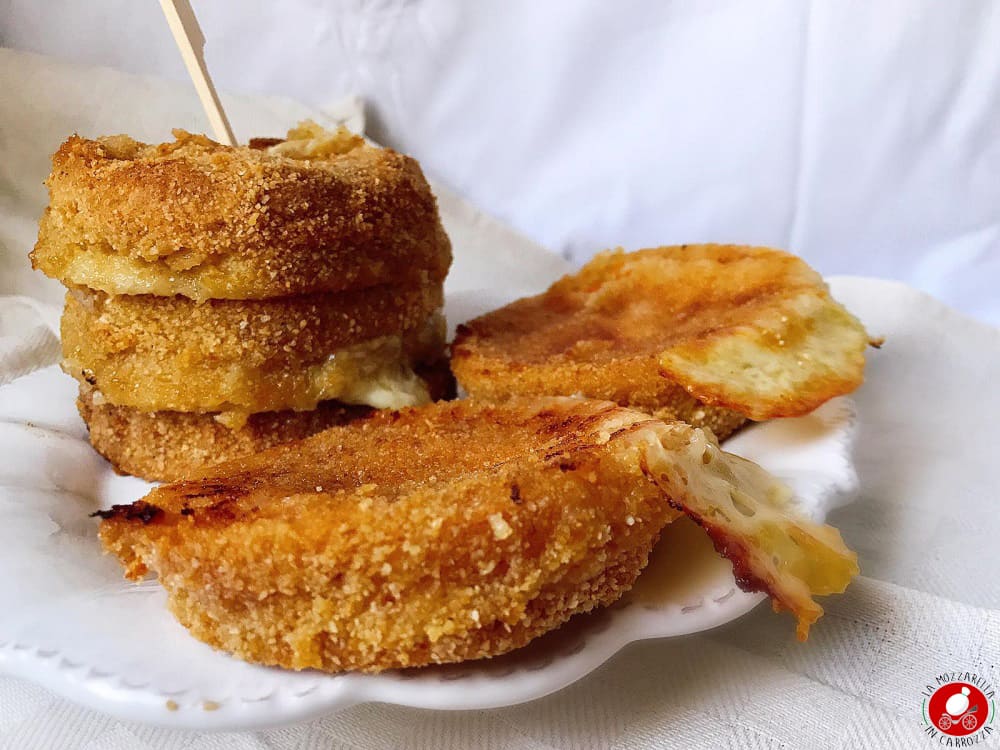 - Put the pumpkin slices (without peel) on a baking tray and cooked into the hoven at 200 for about 6-7 minutes till they're soft (don't over cook them).

- Let them cool, than start to make cordon bleu: place one slice of ham and one of scamorza cheese in between two slices of pumpkin, creating a "sandwich".

- Dip it into the flour, than into the egg bested with some milk and salt, and finally in the breadcrumb.

- Repeat this passage.

- Put the pumpkin sandwich on a tray and sprinkle them with extra virgin olive oil.

- Bake them at 180 till they are golden.

You can also fry them in a large frying pan using peanut oil.