Yields: 3/4 | Prep Time: 10Min ~ Cooking Time: 30Min | Difficulty Level: Medium
Peppers, yes or no? Personally, I love them, even if I couldn't really eat when I was younger because of some digestive problems. Do you know that if you remove the skin and the stems, blend peppers become more digestible? Someone also tells to add a little piece of pear when you cook peppers...have you ever tried?! Here in Piedmont we have two great variety of blen peppers: those of Carmagnola and Cuneo. I make peperonata, stuffed peppers, every kind of sauce and these irresistible pepper rolls. Follow me in the kitchen!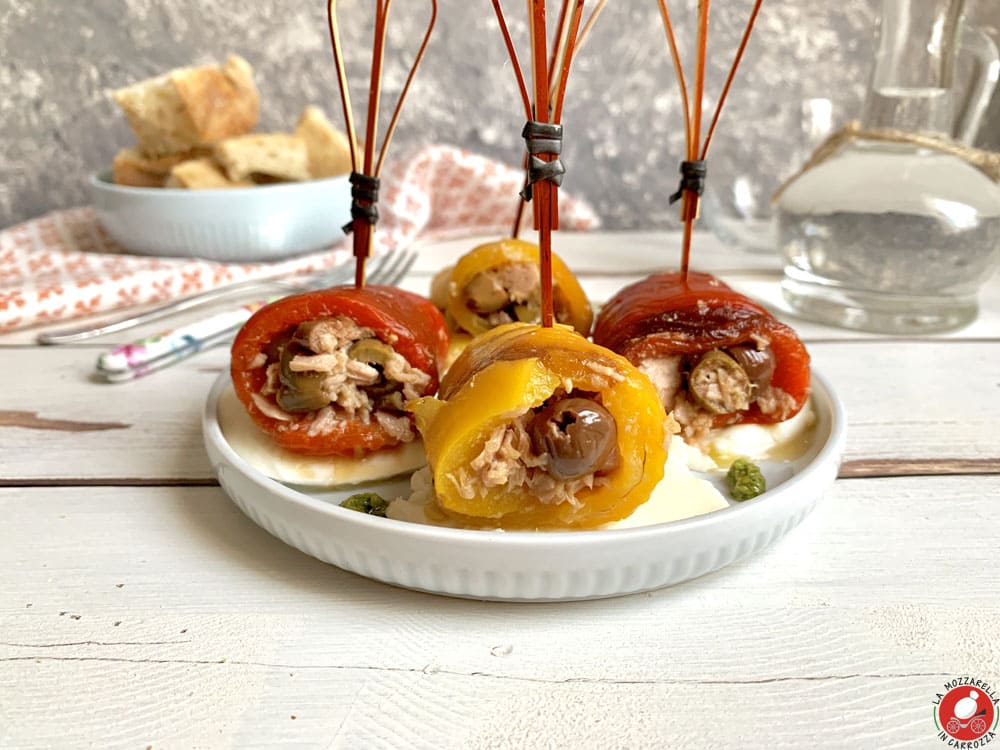 - Roast the peppers on a gas grill until tender.

- Once cooled remove the skin and divide into three part each.

- Mix the tuna with the olives finely chopped olives. Fill the pepper stripes with the tuna mixture and roll up them.

- For serving: cut the mozzarella cheese into thin slices and arrange over them one pepper rolls. Garnish with fresh pesto.