Yields: 6 | Cooking Time: 30Min | Difficulty Level: Easy
I think that this is one of those recipe that saves your dinner. Puff pastry is perfect to create lots of easy recipes just using your imagination. This pie is delicious even at room temperature so you can cook it and take it out for a pic nic for example. Another idea? Cut it into squares and serve as a finger food!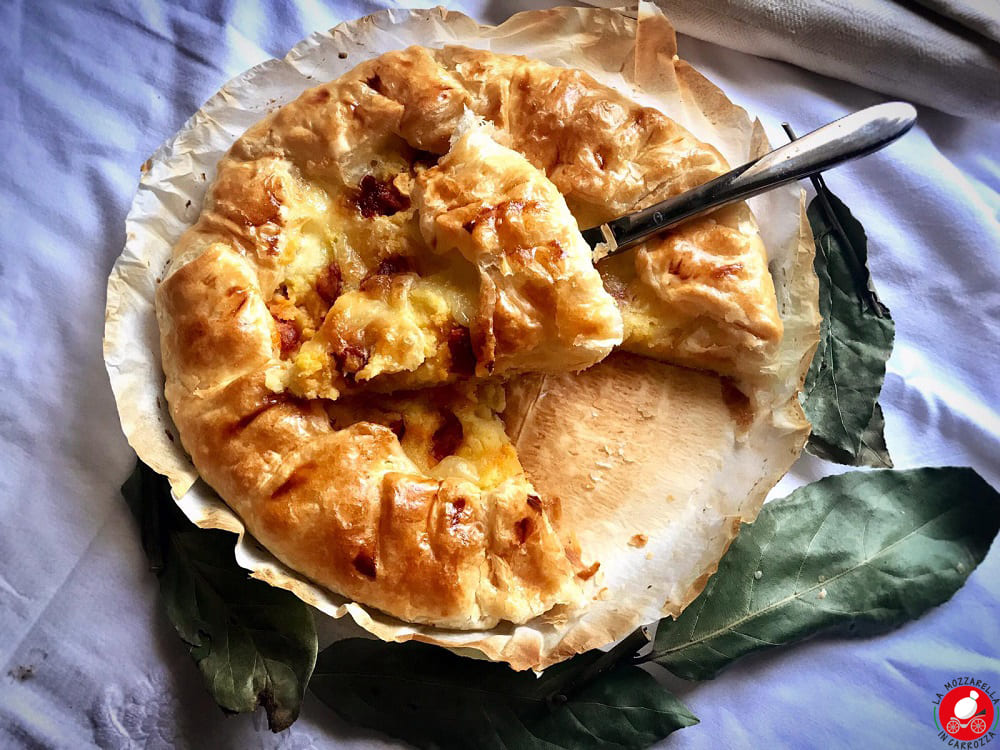 - In a sauce pan cover the potatoes (peeled and cut into 2 halves) with cold water. Bring to a boil and cook for about 20 min, until soft.

- Drain and smash with a fork, add the salt and the grated cheese.

- In a large pan gently fry the sausage breaking it up with a tablespoon. Once browned put over a dish removing the excess fat.

- Pour the sausage into the smashed potatoes, add the mozzarella you diced before.

- Roll the puff pastry and put it over a round baking tray. Use a fork to make some holes on the pastry base so that it won't rise and pour in the filling.

- Bake at 180 degrees for about 30 min.