Yields: 2 | Cooking Time: 30Min | Difficulty Level: Easy
I have never cooked sweet potatoes before. When I bought them I didn't know how to cook them. Some of you told me to add them in the soup, or to try them in a cake as well. I've finally decided to make these fries, crunchy and delicious. Try them, they worth it!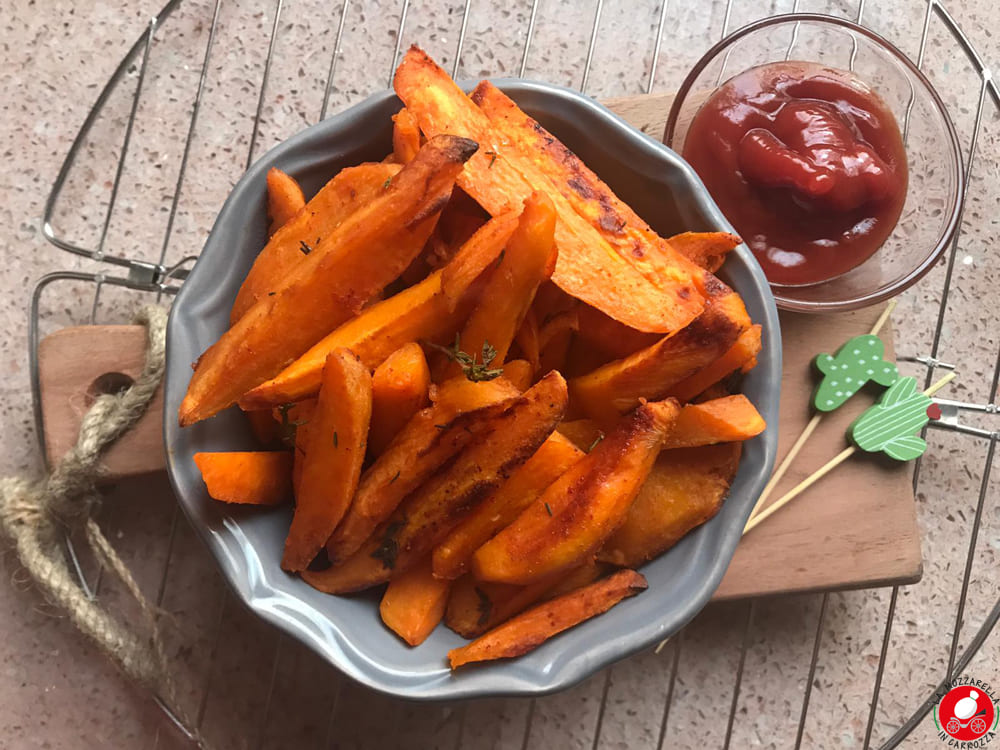 - Peel the potatoes and cut each one into two halves. Slice the halves into long, thin stripes.

- Place the stripes in a large bowl and season with oil, salt and spices. Toss everything together to coat.

- Spread out in a large baking tray than Bake at 200 degrees for about 30 minutes.