Yields: 5 Bruschette | Cooking Time: 10Min | Difficulty Level: Easy
This bruschetta is a good alternative to the classic one made with oregano and cherry tomatoes. I love this recipe because the flavors go really well together: here you have the bitter of the kale, the sweet of the pumpkin and the salty of the ricotta cheese. Enjoy!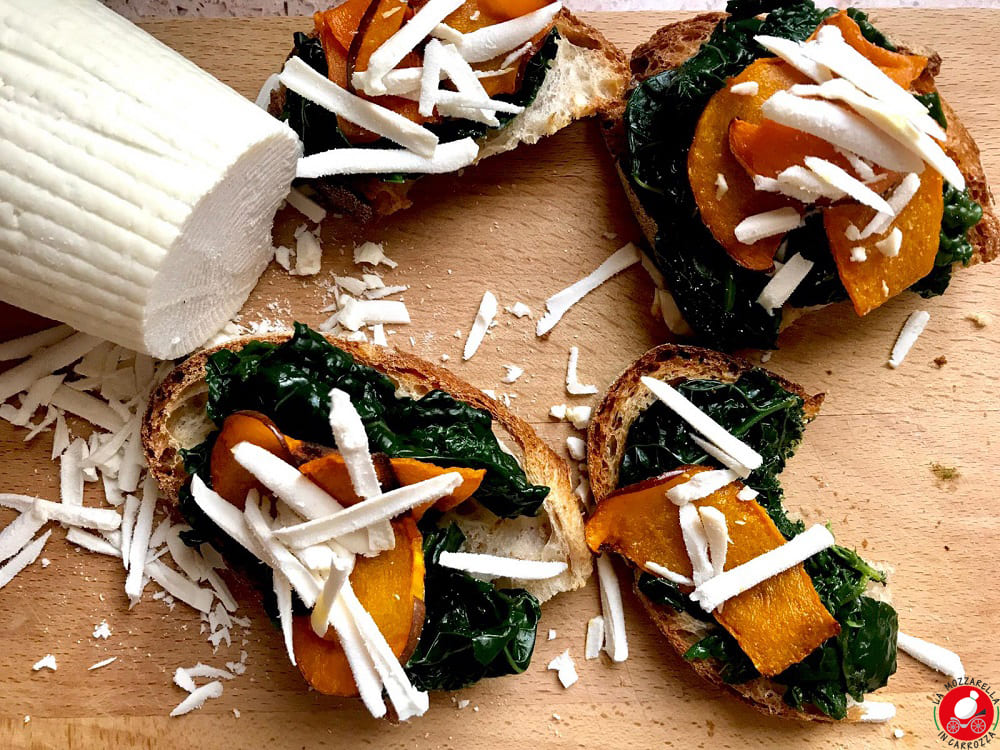 - Place the pumpkin slices over a baking tray lined with parchment paper. Oil both side with a pastry brush and sprinkle with a pinc of salt. Bake for about 20 min, till they begin to curl and brown.

- Meanwhile, in a pan stir-fry the kale with some oil and a clove of garlic. Grate the Ricotta cheese.

- Roast the bread into the oven, place over them the kale, the pumpkin chips and the grated Ricotta.

Season with some extra virgin olive oil and serve immediately!