Yields: 4 | Prep Time: 10Min ~ Cooking Time: 35Min | Difficulty Level: Easy
Cereal salads are perfect during spring or summer because they're fresh and healthy. You can choose to add what you prefer the most: veggies, legumes, fresh cheeses or provola cubes, aromatic herbs. A little tips? Add one tablespoon of pesto and enjoy it! Here is my version!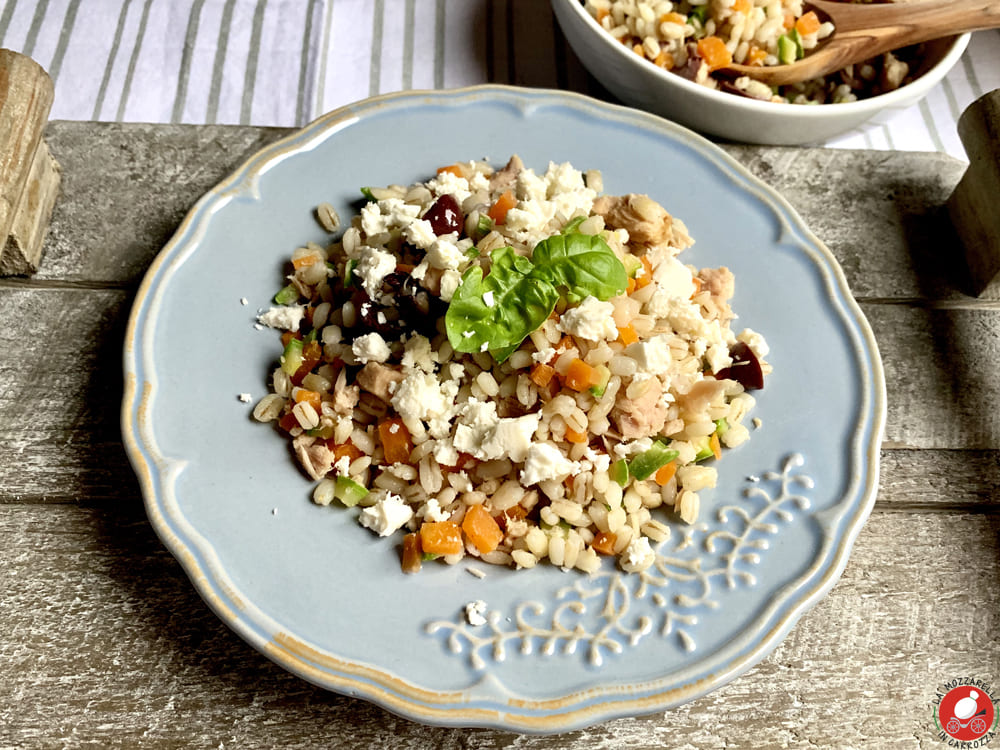 - Cook the vegetables into the salted boiling water for about 5 min. Drain with a skimmer and pour into cold water to preserve the color.

- In the vegetables cooking water cook the barley, rinsed in advance.

- Drain the barley and add the vegetables. Transfer in a large bowl then add the tuna, the quartirolo cheese, the olives and the basil leaves. Season with Extra Virgin olive oil. Store in the fridge and before eating bring the salad to the room temperature.