Yields: 8 | Prep Time: 5Min ~ Cooking Time: 20Min | Difficulty Level: Facile
I start to believe in vegan cakes. I mean, I've always made my pies using the butter in the dough because the flavor and the consistence it gives is unique. Anyway, I like changing idea and I decided to create this vegan pastry recipe and I really do love the final result! Try it!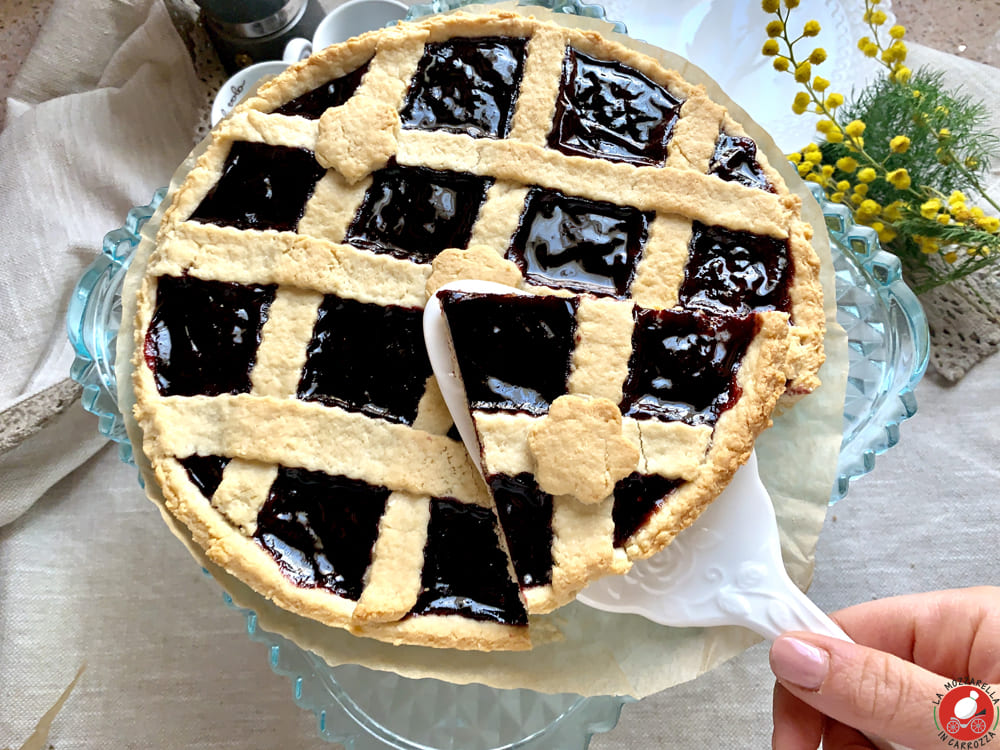 - In a bowl, mix together the flour, the coconut flour, the almond flour and the baking powder. Add peanut oil and stir. Add sugar and water and start kneading until smooth.

- Roll the pastry between two sheets of parchment paper. Set a piece aside for the lattice decoration.

- Arrange the rolled pastry on a round baking tray (20cm diameter) and prick the dough with the rings of a fork. Fill the pastry with the jam and Finish with the strips creating a lattice.

- Bake at 180 degrees for about 20-30min.