Yields: 6 | Prep Time: 5Min ~ Cooking Time: 10Min | Difficulty Level: Easy
I'm not vegan nor vegetarian but I like sometimes eating something healthier and full of proteins with no animal derivates. I've never tried things like tofu or seitan (I think I'll never try them) because I prefer more natural and simply tastes. So, I often use legumes and I love them! This burger are tasty and delicious, they have nothing artificial and children will love them as well!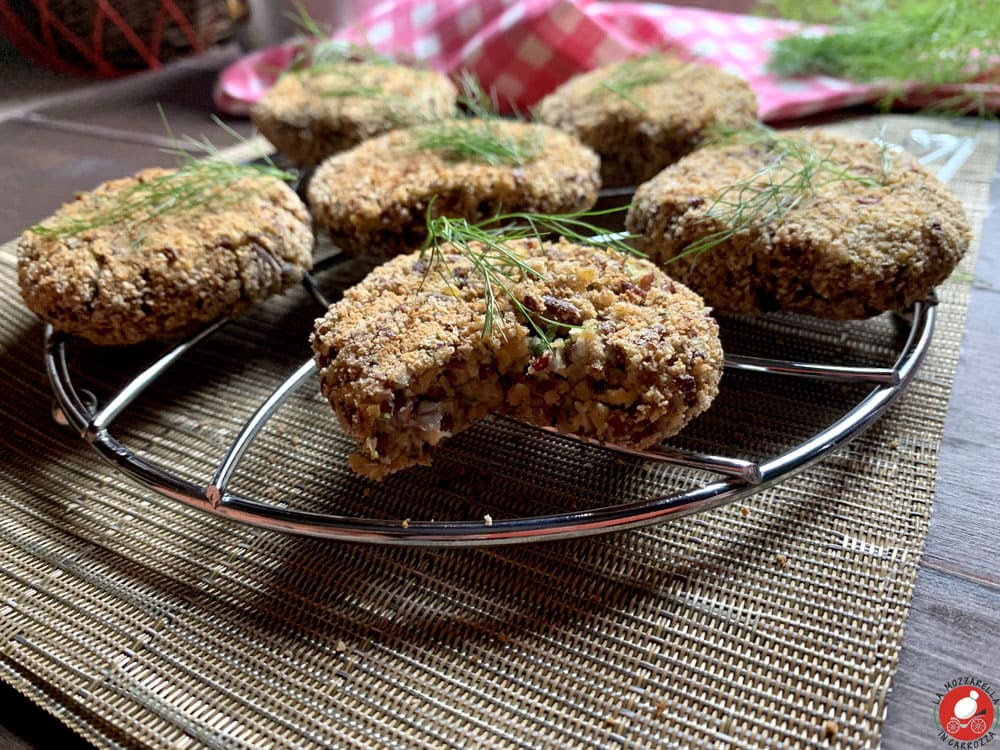 - Drain and rince the chickpeas. Put them in a food blender with the rice and the zucchini.

- Add the wild fennel and process until mixed but slightly rigged.

- Divide the mixture into 6 and coat into the breadcrumbs. Heat the oil in a frying pan and fry for 5 min each side until golden.