Yields: 6 | Cooking Time: 25Min | Difficulty Level: Easy
I've been still trying to cook vegan desserts and since I really do love chocolate, I found this cake perfect for me! It has no eggs, butter and baking powder but I think it is delicious, especially with dulche de leche or filled with orange or apricot jam, like Sacher cake!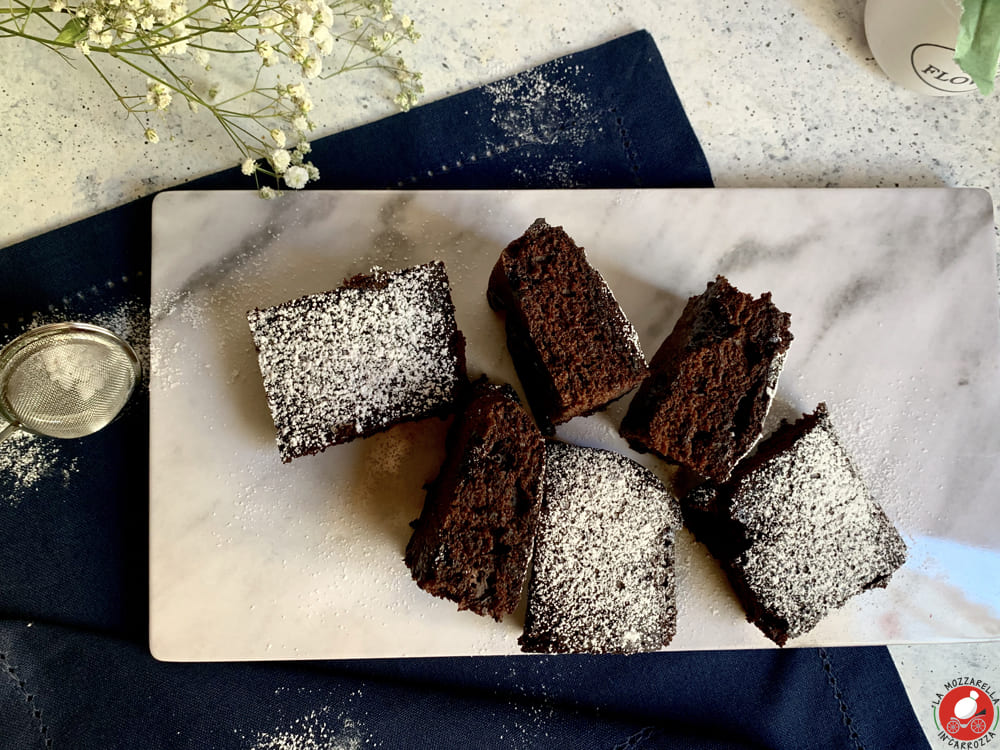 - In a bowl mix all the dry ingredients: flour, cocoa powder, sugar and baking soda.

- Make two holes in dry ingredients and pour vinegar in one hole, the vegetable oil in the second one.

- Pour water over all and mix until all the ingredients are combined.

- Pour the batter in a baking tray lined with parchment paper and bake at 175 degrees for 25 min.

Don't over bake the cake if you want it to be moist.