Yields: 2 | Prep Time: 10Min | Difficulty Level: Easy
Hummus is a typical veggie spread or dip commonly eaten in the Middle East made from chickpeas, tahina (sesame paste), Extra Virgin olive oil, cumin, lemon juice and garlic. You can choose, however, to add other ingredients, such as Greek yogurt or beet. Serve hummus with crudités or toasted bread and you'll love it!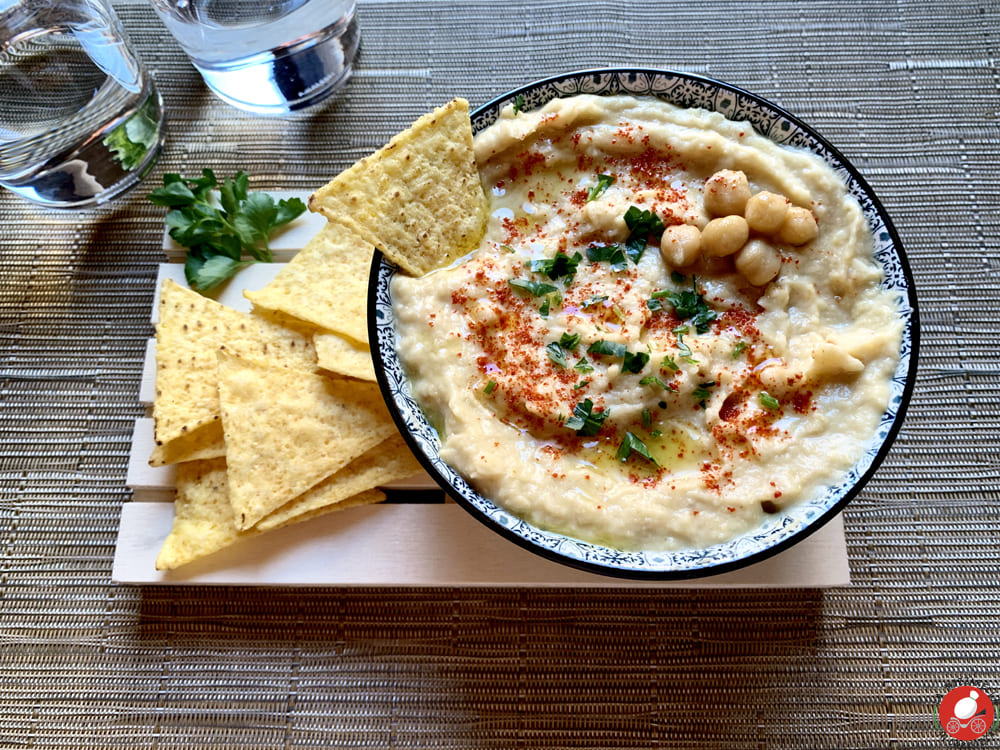 - For a very creamy and smooth hummus, boil the canned chickpeas with 1/2 teaspoon of baking soda for 20 min. This will help chickpeas to be softener. Drain and rinse under cook running water then you can start to make your hummus.

- In a blender add the chickpeas and start to mix until creamy. Combine tahini sauce with lemon juice and stir in. Add also the oil and a pinch of salt. Mix until super smooth.

- Serve hummus in a bowl and top with fresh parsley and sweet paprika.