Yields: 2 | Cooking Time: 15Min | Difficulty Level: Easy
When I need something light and unusual, I eat quinoa. I add it in my soups, to make vegetables balls together with legumes, or to create a complete dish. Quinoa has no gluten but rich of many nutritive substances that are very important for our health. This salad is just an idea: you can choose your favorite veggies, add legumes or cheese. I love season it with aromatic herbs such as basil or mint. Try it!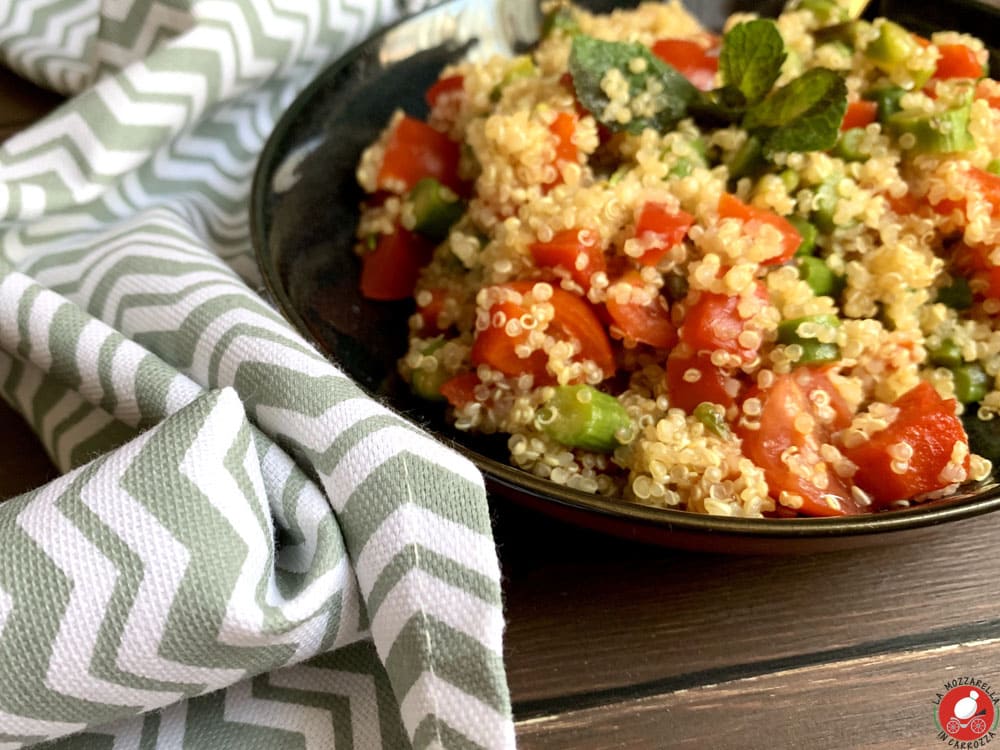 - Rinse quinoa very well, put in a saucepan and cover with the vegetable stock. Bring to a boil and cook for 15 min. Once ready, add one Tsp of extra Virgin olive oil, a pinch of salt and stir with a fork.

- Prepare veggies: cut asparagus and the red pepper in small cubes and cook in a large pan with salt and olive oil, they should remain crunchy.

- Add veggies to quinoa, cut the cherry tomatoes into two halves and pour in the salad. Add the mint and basil leaves.

- Let chill in the fridge before serving.