Yields: 2 | Prep Time: 20Min ~ Cooking Time: 25Min | Difficulty Level: Medium
Parmigiana is a typical Italian dish traditionally made with fried eggplant. This version with zucchini is delicious as well and, above all, is very quick and easy to make! Zucchini, in fact, don't need to be cook before starting to assemble the parmigiana. You just have to cut them into very thin slices and dry each one with kitchen paper.

Try it!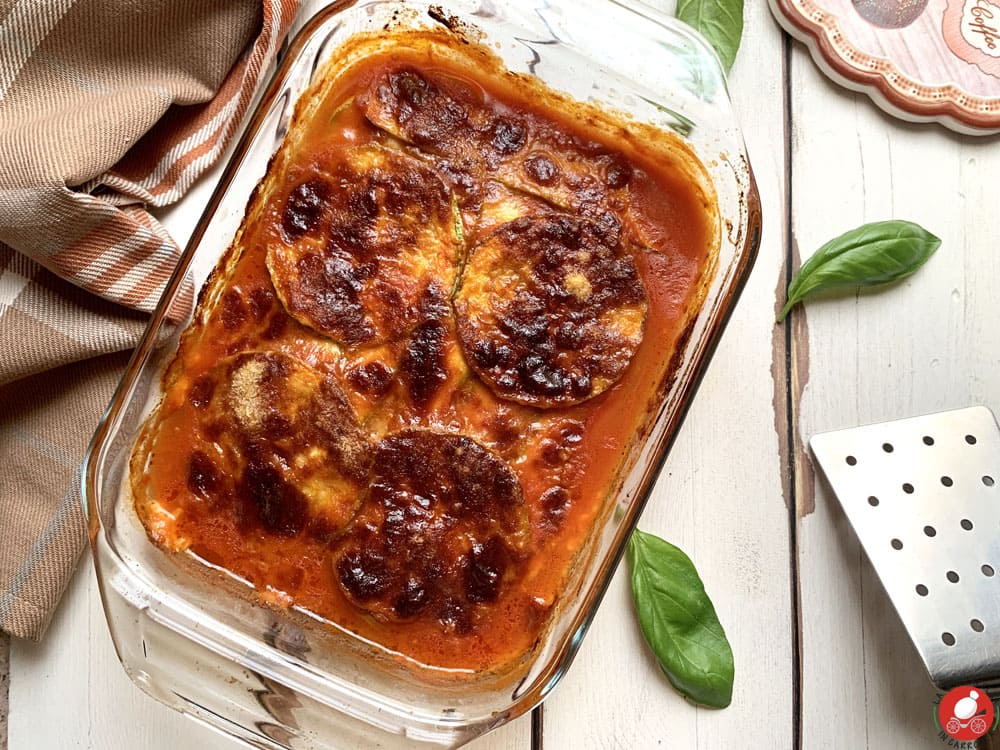 - Cut zucchini into thin slices, season with a pinch of salt and let them drain into a colander.

- Meanwhile, stir fry the garlic clove in some ev olive oil on a low heat. Remove the garlic and add the tomato sauce and a glass of water. Season with a pinch of salt and cook until thickens. If you like, add some fresh basil leaves at the end.

- Start to assemble the parmigiana: lay zucchini slices in a single layer, then continue with the tomato sauce, the cooked ham, the scamorza cheese and finally the Parmesan. Finish with a layer of tomato sauce and grated cheese for the crunchy surface.

- Bake at 200 degrees for 25 minutes. Once ready, let it chill before serving.