Yields: 4/6 | Cooking Time: 5Min | Difficulty Level: Easy
I like sun dried tomatoes very much. This year I've been very lucky: my grandma sent me homemade dried tomatoes preserved in extra virgin olive oil from Calabria and they are delicious. This pesto is perfect with pasta but you can also spread it in a sandwich. Try it!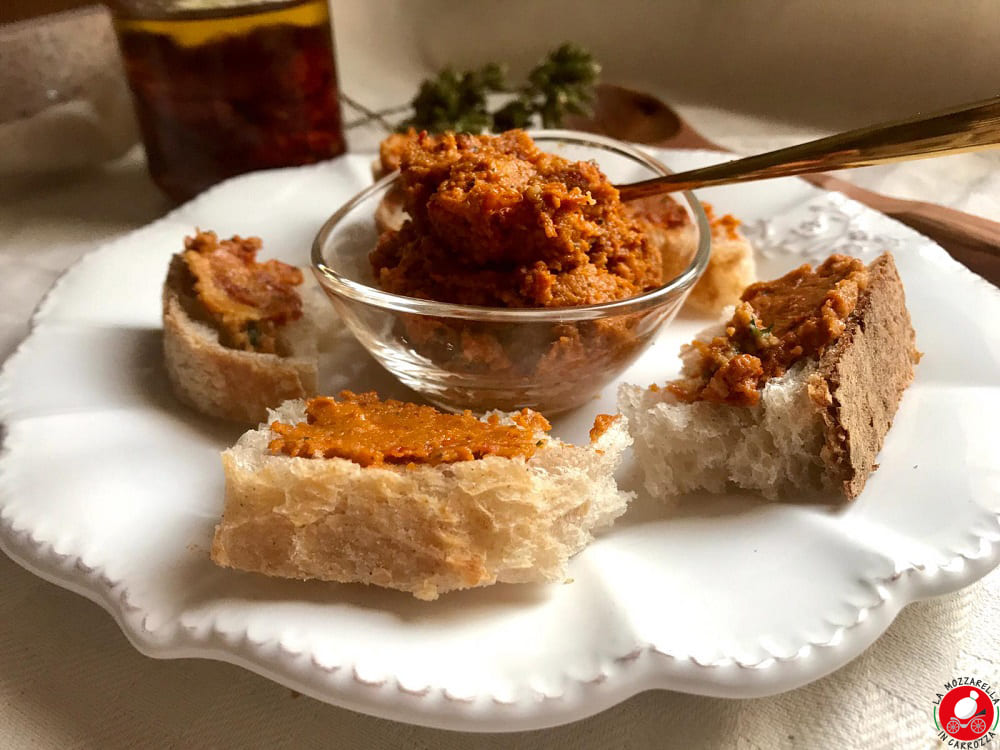 - In a mixer, blend all the ingredients except the oil. Start to mix, than scrape down the sides.

- Add the oil and check the consistence: it should not be too smooth, so it's fine if you can see some dried tomatoes or almonds pieces.