Yields: 250g | Prep Time: 5Min ~ Cooking Time: 3Min | Difficulty Level: Easy
Usually, what is vegan is light and healthy. It is difficult, for a vegan dish, to be tasty and delicious as well. This is what someone may think, especially about vegan desserts. Personally, I make very often #veganfriendly recipes, paying lot of attention on the ingredients, especially sugar. Today, I would like to introduce you to this lovely vegan custard without eggs and milk. Try it!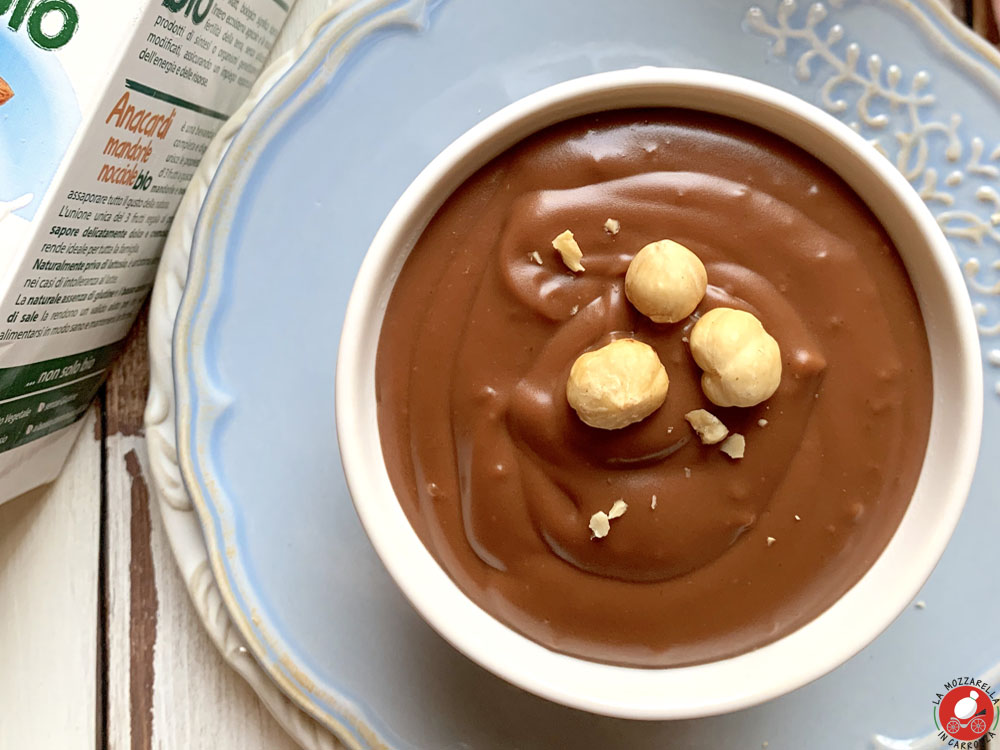 - Heat milk gently and slowly. Meanwhile, mix the starches with the sugar.

- Pour the warm milk into the dry ingredients, stirring with a whip. Transfer in the saucepan and cook until the mixture is thickened.

- Once ready, turn off the heat and add the dark chocolate. Stir until melted and, if you like, add some chopped hazelnuts.