Yields: 4 | Cooking Time: 1h | Difficulty Level: Easy
It's quite easy to make vegetables tasty...for example, cook them into the oven adding the right ingredients such as grated cheese, aromatic herbs and breadcrumbs for the crunchy crust. Choose your favorite vegetables and enjoy it!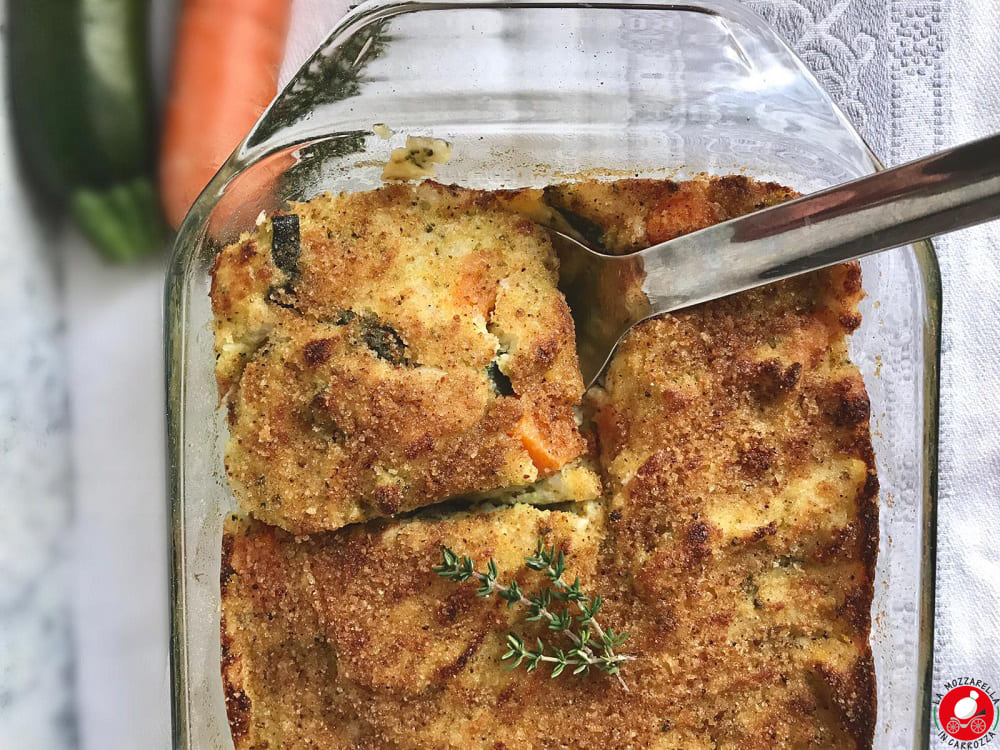 - Peel potatoes and carrots and dice them into cubes. Bring a large saucepan of salted water to a boil, add the potatoes and the carrots. Meanwhile cut broccoli and cauliflower into florets and zucchini into little cubes. Toss them too into the boiling water. Cook for about 15-20 min.

- Drain vegetables (use their cooking water as a broth) and smash with a fork.

- Add the chickpea flour, the grated cheese, the Yolk and thyme leaves. Season with salt and pepper.

- Pour the mixture in a baking dish and sprinkle with breadcrumbs on top. Bake at 200 degrees for 15 min.